Digital
A Proven Process for Better Digital PR Campaign Ideas Workshop
Digital PR success starts with a great idea, but there's no hiding the fact that many marketers find the ideation phase of a campaign the hardest part. At least in terms of coming up with great ideas that perform time after time. So then, how can you come up with strong ideas that perform well? And how can you validate these to have the confidence that your campaign will deliver the results that you need to see?
In this workshop, you'll learn a proven process for coming up with awesome ideas and validating these to consistently launch campaigns that get people talking about you.
Join us for this 45 minute workshop that is intended for senior B2C marketers in London and across the UK. The session will begin at 10:15am GMT.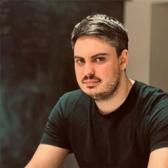 Keynote Speaker
Managing Director & Founder
Profile
James Brockbank is Managing Director and Founder at Digitaloft, an SEO, content and digital PR agency that specialise in driving organic growth for brands in competitive sectors such as retail eCommerce, travel and finance. With a 12 year SEO career behind him, James is a growth-focused marketer with a personal focus upon content-led link building; having taken responsibility for executing high-performance strategies for businesses who are looking to use PR tactics to earn authority links at scale from the press. James has previously spoken at conferences globally including SMX, BrightonSEO, WordCamp, YoastCon, PubCon, Learn Inbound and Ungagged, and is a regular contributor to industry publications including the SEMRush blog, Search Engine Journal and Search Engine Watch.
Past Attendees




Event Information
The 'A Proven Process for Better Digital PR Campaign Ideas' Workshop will show senior PR managers different techniques to recognise and improve their current and future PR campaigns.
The 45-minute session will consist of a presentation from our digital partner, Digitaloft, followed by an intimate and interactive discussion with the speaker and your peers, as well as the chance to share your day-to-day challenges of reaching and retaining your customers.
From this session, you'll take away:
• How to consistently launch campaigns that perform well
• How to validate your campaigns
• How to come up with strong campaign ideas in the first place
Show agenda
Check In & Welcome
Join Zoom Workshop


A Proven Process for Better Digital PR Campaign Ideas
James Brockbank - Digitaloft



With thanks to our experts

Interested in becoming one of our experts?