The Complete Remote Working Guide for HR Professionals
Debbie Millin, COO at Globalization Partners, dives deeper into the increasingly critical world of remote working.
Remote work has become the new norm due to COVID-19. More people are working in places outside their conventional offices like co-working spaces or in the comfort of their own homes. As per the "State of Remote Work" report published by Buffer, 40% of working professionals felt the biggest benefit of working remotely was having a flexible work schedule. As more and more companies are digitizing their operations on all fronts, it is fair to say that remote work is here to stay.
Despite the massive influx of remote working strategies, many HR professionals are still unsure about how they can effectively manage a remote working team. COVID-19 has given rise to a workroom experiment, where managing a physically disconnected workforce has become the top priority. Here are some of the best practices for remote work you can keep in mind for seamless management of your teams.
Build and foster relationships: If employees feel connected to their work, they will also have a deeper sense of ownership. A finding by Gallup showed highly engaged employees resulted in 21% greater profitability. Timely and regular one-on-one meetings are crucial to build and foster productive relationships. Ensuring all team members are proactively involved in team building activities is important. Since remote work comes with its fair share of issues like loneliness, it is important to check-in with employees frequently. When a team has a sense of autonomy, the employees tend to accomplish more and feel empowered. Going above and beyond by being available to your employees at all times can help reinforce their trust in the organization.

Adapt to cultural differences across your team: There has been a swift scale-up of managing teams at a macro level. As per the "2020 Global Employee Survey Results" by Globalization Partners, hiring a diverse team of global employees is key to global business success. For such global teams, it is important to understand and appreciate cultural differences. It is important to know your employees as individuals, but it is even more crucial to know their cultural values and what culture they come from. Since culture is not uniform, and not everyone from one culture operates in the same way, this would greatly help in managing remote global teams. Understanding their motivations would help build team dynamics and employees would have a stronger sense of emotional commitment to their work. Diverse work cultures tend to work more effectively across borders, and in return have a higher level of trust.

Establish centralized channels of communication: Poor communication can adversely affect the performance of teams, especially when members are telecommuting and working remotely. Office-bound employees can find isolation from colleagues especially counter-productive in the longer run. Having properly defined weekly or monthly targets can help employees better understand their responsibilities, and in turn, improve productivity.

Create an ergonomic work environment: Give employees the tools they need to be productive while working remotely. Providing the correct technology, provisions for text-based communications (instant messaging tools) and face-to-face meetings (online video tools) is important. A big part of remote work involves collaborating with teams from various time zones.

Recognize contributions and reward employees: As per the "State of Remote Work" report by Buffer, 19% of employees struggled with loneliness while working remotely. This can be reduced by showing appreciation for employees' efforts on a timely basis. Sharing employee success stories, rewarding employees for their work, sharing their achievements on social media can all act in unison towards managing a remote team with efficiency.
For HR professionals looking to build and foster a remote global team, you can check out our eBook on "The Complete Guide to Building A Remote Global Team".
Use Globalization Partners to build a remote global team:
At Globalization Partners, we aim to simplify the process of international business and have the experience of building and nurturing remote global teams. Our EOR services can help with putting together an entire benefits package consistent with local norms, as well as get your employee legally on-board. This frees up your time to build a productive relationship with your team member, knowing the rest is taken care of. See the GP platform in action here.
With special thanks to: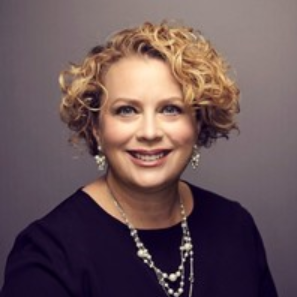 Debbie Millin
COO
Debbie Millin has more than 20 years of operational, project management, and client relationship experience across a variety of industries. She specializes in supporting companies experiencing rapid growth, in scaling their systems and processes.

She has helped grow Globalization Partners to be the No. 1 fastest growing women-led company in America, and has helped two different companies achieve the honour of the No. 1 fastest-growing private company in Massachusetts — including Globalization Partners in 2017.