How to Set Your PR Strategy on Fire
Beth Nunnington, PR Director at Performance Marketing Agency, Journey Further provides her three top tips on how to set your PR strategy on fire.
PR is often seen as a fluffy, vanity channel that's hard to prove ROI, but in this blog post I'm going to show you how if used correctly, PR can be used as a channel that drives performance, both through building brand and organic growth. 
The three main steps to driving performance through PR are: 
Be data-driven and relevant

Maintain an always-on approach 

Make your coverage work harder and prove ROI through paid media channels
Being data-driven and relevant 
Driving organic growth through PR is no longer just about securing a mass number of links from as many publications as possible. It's not enough to be powerful, you also need to be relevant. 
Back at the end of 2019 I was asked a great question by a senior client side marketer at one of the world's leading holiday companies; what do you see as the most important thing in 2020 in PR for SEO?
My answer to this was simply 'relevancy'. As Google becomes even smarter, we can no longer just look at woolly metrics such as domain authority or domain rank, as we have evidence that Google now can understand the context and sentiment within articles themselves. Relevancy, sentiment and user interest are therefore more important than ever, which is why you need to create content that's not only engaging and news-worthy, but is also of genuine interest to your target audience, and is therefore relevant to your offering and brand.
In order to understand how a search engine views your brand, we built our natural language understanding tool, which uses the IBM Watson API, that mimics Google's own. It allows us to bulk upload a client's entire backlink profile and understand its full characteristics, providing deeper insights into its strengths and weaknesses. This in turn helps to inform our PR strategy and ensures all press materials we are writing are tailored towards filling the gaps in relevant content. 
An example of this could be for a hotel company who might have a great relevance for family holidays but the analysis could reveal they don't appear visible in Google's eyes for conferences, which may be a key search word. This would then mean we would focus on securing linking coverage relevant to conferences. It sounds simple, and it is, but time and time again I see brands getting coverage that has little relevancy and will therefore be less likely to impact on organic growth. 
Always-on PR 
To drive true performance you need to maintain an always on approach.  Although PR coverage and links can generate demand, and drive growth in the short term, when it comes to supporting SEO and increasing organic rankings, it's a slow burner. 
Whilst campaign activity is a great way to build links and coverage en masse, therefore building power to your website, running press office activity alongside (media relations, newsjacking, expert profiling etc.) is a great way to build relevancy and to provide a constant stream of coverage & links. 
Newsjacking is a tactic that you can implement right away, and is the practice of jumping on the back of a breaking or trending news story and providing journalists with an expert comment or data analysis. Content should be short and precise, and needs to be turned around quickly. There's no point in trying to react to a story that broke a week ago and is no longer being talked about! 
Don't try and jump on news stories for the sake of it though - make sure you can offer useful, insightful comments  or data that will genuinely help a journalist either add to a current story, or improve a follow up one. 
A great hashtag to follow on Twitter is #JournoRequest - make sure you're following this and have specific alerts set up to notify you when a journalist is looking for content that is relevant to your brand. 
Newsjacking is not necessarily just for PR activity though, relevant, clever social media content is a great way to generate traction and engagement, with Yorkshire Tea & Greggs both being great examples of brands that do this regularly. 
Amplification and measurement 
Securing authoritative, on-brand coverage that builds trust isn't easy and takes time and effort. So once you have secured that fantastic piece of editorial content, why stop there? Why not make it work as hard as possible through targeting your in-market audience through paid channels, and really drive performance? 
We know third party validation from PR coverage is a great way of driving trust. We conducted an  A/B split test on a paid Facebook post for a beauty client - using the exact same ads, one drove traffic to the client's website, and the other linked to a review on a national newspaper.  Despite adding an extra step in the consumer journey, the traffic driven to the PR coverage had a conversion rate 5 x higher than the traffic directed to the client's website.
Why?! Because an authoritative, well-read national publication singing the praises of a product in an editorial piece of content, which built trust, and encouraged consumers to purchase. 
It's not just paid social either, display advertising can be a great way to help convert customers, especially if there isn't a link. In another test we did for a well-known biscuit brand, the programmatic adverts displayed against our PR content, hugely outperformed the ads that weren't, meaning that our PR was also helping paid channels drive more ROI! 
By following these three steps, you should be on your way to putting together and executing a PR strategy that not only builds brand awareness, but also drives organic growth and supports cross channel activity, delivering tangible and measurable results. 
For more information on how PR can drive performance, feel free to connect with Beth on Linkedin or follow her on Twitter, or follow Journey Further on LinkedIn
With special thanks to: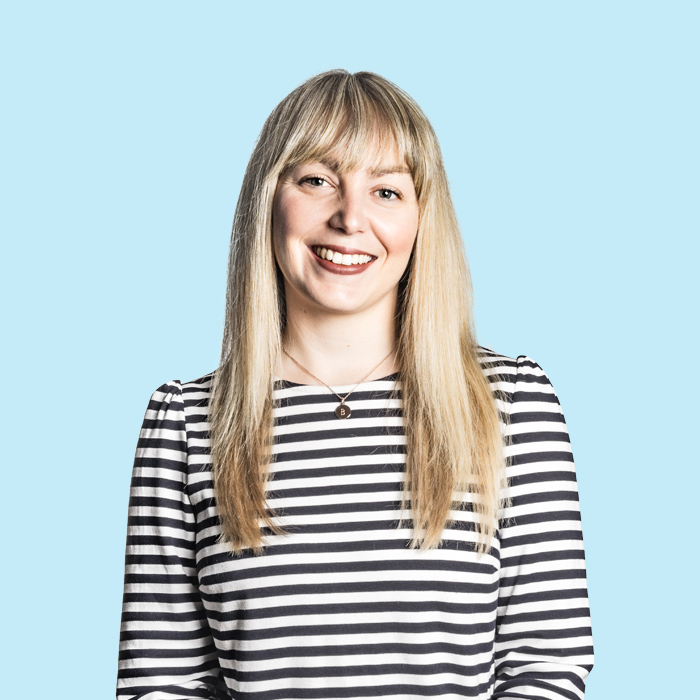 Beth Nunnington
PR Director at Performance Marketing Agency, Journey Further