"I think we can do better at making people aware of the huge variety of opportunities available in the digital industry which can suit all skill sets and personalities" – Talking digital with Anthony White, Head of UK Publisher Development at Passendo
What is the biggest challenge facing the digital industry and why?
At the risk of being really cheesy, I think some of the biggest challenges have already started to turn into some of the biggest opportunities. In the face of 'crises' brought about by privacy legislation, cookie deprecation and other 'big tech' changes, the industry has the chance to rebalance in favour of the three most important constituents: consumers, advertisers and publishers. For example, publishers are investing increasingly in first party data and contextual targeting, at least partially in response to the above crises, capitalising on their core USPs (content and engaged audiences). As a result, they will be less beholden to platforms and far better able to control their own destinies.
What I think is a genuine challenge will be staffing, more specifically bringing school leavers and graduates into the industry. There seem to be fewer routes into the industry than when I fell into it a million years ago. Back then, on the sales side especially, there was a well-trodden path into media via entry-level classified ad sales roles allied to structured sales training, which don't seem to be as common now. It's amazing how many people (albeit of a certain age) you meet who went through this process with Haymarket, Dennis, Emap, IPC and others. I think we can do a lot better at making people aware of the huge variety of opportunities available in the digital industry which can suit all skill sets and personalities.
What excites you? What do you think will be the next 'game-changer' in digital marketing?
It's been the year of data every year since the early noughties, but I think data still has the ability to be a complete game-changer as the skills and tools develop to leverage it quickly, safely and effectively. Closer to home, this certainly includes email, both as a data point and as a channel. Publishers have invested heavily in this channel in recent years by growing their newsletter portfolios. This trend accelerated during the pandemic, and publishers are now starting to capitalise on newsletters' commercial opportunities for their advertisers and in-house commercial teams like subs. There is huge untapped potential for newsletter commercialisation in other areas beyond publishing too, most notably retail media. Watch this space. I'm genuinely excited to see how the data arms race, including email, of course, shakes out over the next few years.
What's the most interesting digital campaign you've seen recently?
Not a specific campaign, but it's been great to see so many more campaigns focusing on mental health and helping destigmatize it as a subject.
What was your experience of working through the pandemic?
(Sadly I think the word 'was' in the question is a little optimistic.) I joined Passendo in September 2020, and was going to be based from home anyway, so one positive was that almost everyone else was having to do the same thing as well. I haven't missed the daily commute, but I am certainly looking forward to finding a better balance between home and office, especially as our UK Passendo team grows. We've all proved that people can work remotely perfectly effectively, but maybe also realised that in-person contact brings a lot of value with colleagues, clients and prospects. I'm still working out what that balance will look like practically.
What burning question would you like to ask other industry experts?
How do we make the digital industry a place that everyone wants to work in and to make it a safe environment too, especially for women? The reaction to Sarah Everard's murder has helped shine a light on the everyday sexism and misogyny which still exists in our industry (albeit certainly not exclusively) and there is much still to do to eradicate this.
What gives you the greatest pleasure from a work perspective?
From pretty early in my career, I have been drawn to new things – new accounts, launches, new products, new teams and new markets. I think taking an idea or a concept, making it real and helping it grow is really exciting. The opportunity to build Passendo's presence in the UK is a case in point.
What do you wish you'd known 10 years ago?
Well, 20 years ago I think it would have been helpful to know that careers do tend to work themselves out over time and used that knowledge to have tried different roles or sectors, even if it might have meant a sideways or backwards step initially.
Who has been the biggest influence on your career?
I have been lucky to have worked with and been managed by a lot of people, and it would be unfair to pick one. However, I still find it very useful when facing particular problems to ask myself how certain people I have worked with would handle it, especially those who have tended to think in a very different way to me.
How do you manage work/life balance? How do you unwind?
I try to delineate work time and home time, even without the natural bookends of a commute. And take a lunch break. To unwind, I've finally given in to cycling and am doing more running again – exercise certainly helps. It's easy to realise suddenly that I haven't left the house for more than a day. I also help coach my daughter's hockey team, which as a non-hockey player takes all of my concentration, but is a great distraction once a week.
What else should we know about you?
According to a colleague I met in the flesh for the first time recently, I am taller and look younger and thinner in real life than he'd expected based on our virtual encounters. It was meant kindly, but made me wonder just how bad I must look on a screen.
With special thanks to: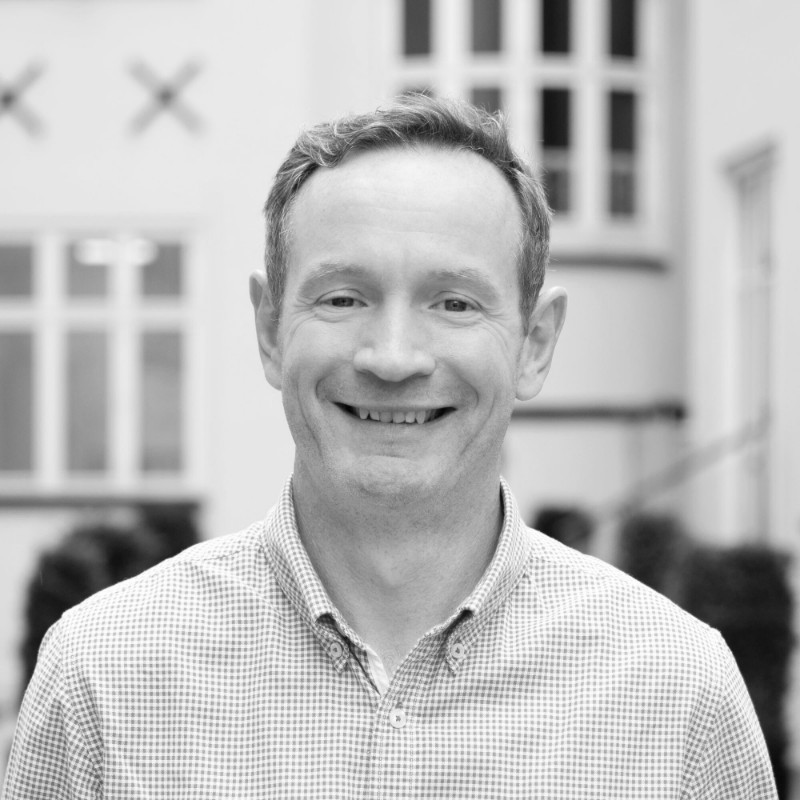 Anthony White