"I'd love to dig into eCommerce with retail experts and look at how we can leverage some of those learnings for hospitality" – Talking digital with Lyndsay Anderson, Marketing Director, Dirty Bones
What is the biggest challenge facing the digital marketing industry and why?
Digital marketing is moving at such a rapid pace, the biggest challenge is simply keeping up with it. It's a bit like being ten steps behind in a marathon that you need to be sprinting through. More often than not I need to remind myself that we don't need to do it all, we just need to do what we do, and do it well.
What excites you? What do you think will be the next 'gamechanger' in digital marketing?
The metaverse feels both exciting and slightly daunting, it is a whole new world to learn about and from early research it feels like there are some exciting innovations that could happen in the food delivery and dark kitchen space that would work well on the metaverse. We'll certainly be watching that space closely and looking to see who takes first mover advantage in the hospitality and leisure space.
What's the most interesting digital campaign you've seen recently?
The launch of Mr Beast Burger by the creator, Mr Beast and Virtual Dining Concepts in early 2021 was fascinating to watch. This was the first creator to embrace the dark kitchen space in such a big way and the multichannel approach they took to that launch was both good fun and innovative. Mr Beast Burger launched hundreds of virtual restaurants overnight and within the first 24 hours over 18m people had watched the launch.
What was your experience of working through the pandemic?
It feels challenging to sum that up succinctly as working through the pandemic was so unique, it was somewhere between enlightening and meaningful and difficult and frustrating. The most challenging aspect was constantly having to pivot and work to such short deadlines all the time. I recall getting to the festive season last year and having to scrap yet another campaign, as the external environment had changed yet again. That was incredibly frustrating, but the reality was you just had to keep your head down and work through it as giving up isn't an option. The only way is through and we spoke a lot about that as a team. I'm sure the phrase onwards and upwards was used one too many times…
What burning question would you like to ask other industry experts?
I'd love to dig into eCommerce with retail experts and look at how we can leverage some of those learnings for hospitality.
What gives you the greatest pleasure from a work perspective?
Creating hype on a tight budget. I think you're pushed to think outside of the box when the chips are down or you don't have access to all of the resources that you'd like. There is something enthralling about the team pulling together, getting innovative and then delivering under difficult circumstances. Though granted, after nearly 24 months of Covid it might be nice to have it easy for a while!
What do you wish you'd known 10 years ago?
Two simple things, I wish I'd had more of a learning-mindset when I was in my 20s and I wish I'd thought about compound interest. When you are younger, it can be easy to think that you're developing all of the time because you're busy working and learning on-the-job, but I also think there has to be room to actively learn from other sources, be that reading, podcasts, courses or a mentor, for instance. To have a learning-mindset is so valuable and I try and instil that in my team. As for compound interest, well, I'll forever wish that I'd started my pension earlier and reaped the benefit of years of compound interest.
Who has been the biggest influence on your career?
I'm lucky to have good people around me but one that stands out is my very first boss in London, MPS Puri, a legend in the hotel industry. I always learn so much from him, we have endless conversations about what's happening across the global hospitality industry and his insight – honed over decades of experience – is always fascinating.
How do you manage work/life balance?
My partner would probably suggest that I've yet to hit the perfect work/life balance. I believe in hard work and maximum effort and I tend to give a lot of myself but when I'm off, I'm off. I love to cook and am an avid dining-out fan, hence I built a career in the hospitality industry.
What else should we know about you?
Becoming a mentor has been one of biggest joys of the last few years. When I was approached about it, I wasn't sure I was ready, but in reality, you learn so much from that relationship and I'd encourage anyone in a senior role to look at being a mentor. I believe it's crucial that we build open and supportive cultures across our respective industries.
With special thanks to: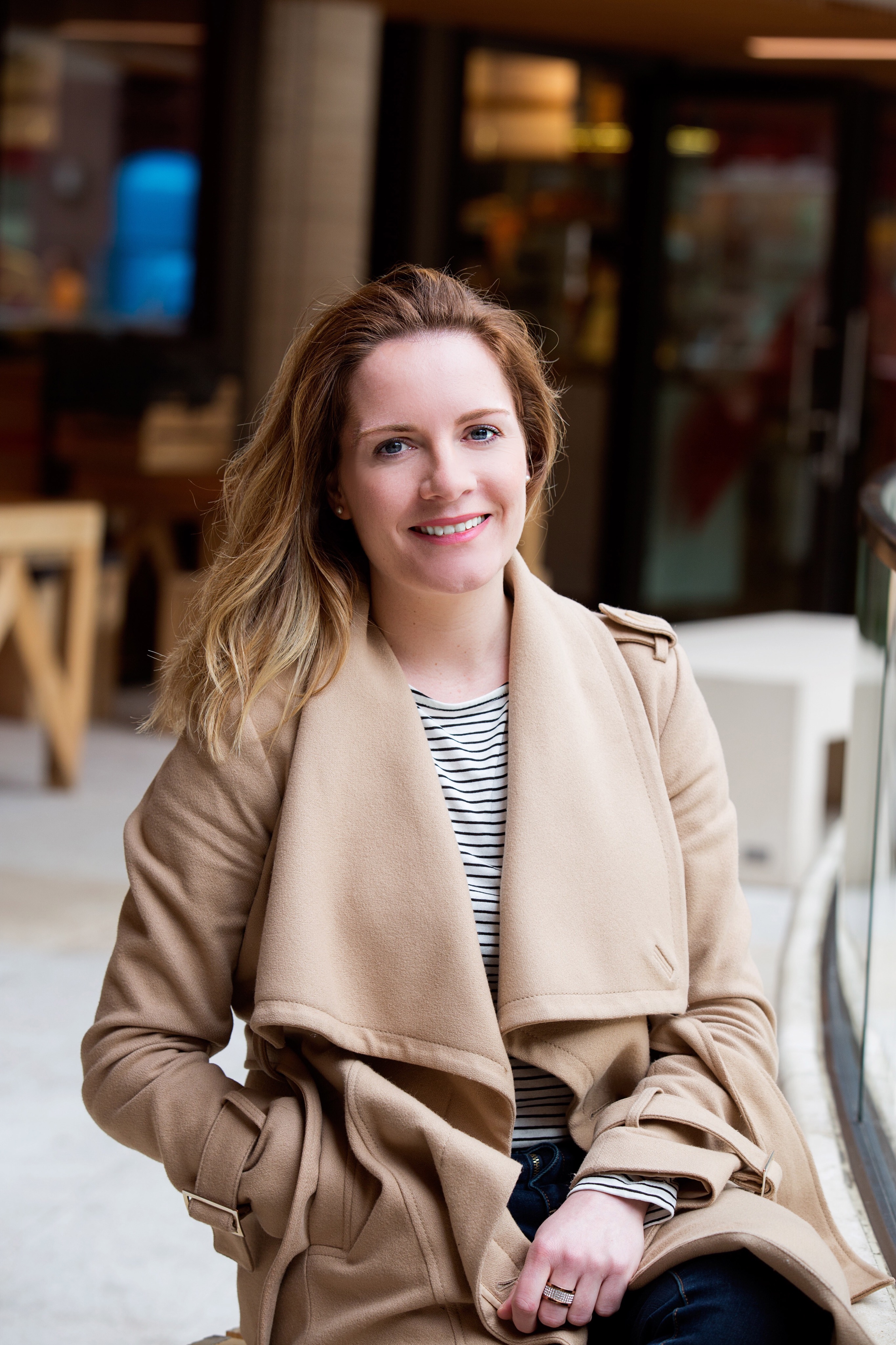 Lyndsay Anderson