"I'm eager to see a new generation of talent increasingly taking ownership over their brand, content, and digital strategy to reach new heights" – Talking digital with Liz Caselli-Mechael, Global Head of Digital & Content at Nestlé
What is the biggest challenge facing the digital marketing industry and why?
Clutter and impatience – it's getting harder and harder to earn attention from your audience and to provide them a truly valuable experience. That's in part due to some of the increasing limitations on personalization via tracking, but in my view it's even more about the explosion of media sources that set a higher and higher bar for value and entertainment.
What excites you? What do you think will be the next 'gamechanger' in digital marketing?
I'm excited by the 'move inside' for creative and digital expertise in general at companies like mine – I truly believe in the value of long-term development of talent and capabilities and that no one can bring the same level passion and strategic thinking to your brand that you can. So I'm eager to see a new generation of talent increasingly taking ownership over their brand, content, and digital strategy to reach new heights.
What was your experience of working through the pandemic?
I took an unusual move mid-pandemic and moved across an ocean! While it's not as 'cut and dry' as starting a new role with daily in-office contact, I've been lucky to still get to spend lots of time with the team and to tap into the evolving culture of flexibility as I navigate life and family across continents.
What burning question would you like to ask other industry experts?
What group of talent are we not tapping to bring into the digital marketing fold? I love to see a greater range of backgrounds and perspectives changing the voice of marketing.
What gives you the greatest pleasure from a work perspective?
Getting hands-on – whether it's part of teaching something to a teammate or during a surge moment, I could never give up the nitty gritty completely.
What do you wish you'd known 10 years ago?
You don't have to pretend to be something you aren't to access opportunities – the right leaders will value your ability to take their teams in new directions, even if you don't look like the rising talent that they're used to.
Who has been the biggest influence on your career?
There are a few amazing women, but most particularly it's my current boss, Lisa. She created space that I could confront my own short-comings and legitimately grow into a better leader and colleague. She has had the most success of anyone in getting me to learn some patience with myself (though that's far from achieved!). And she's the reason I made my latest move to work in Europe, so that's had a pretty major impact!
How do you manage work/life balance? How do you unwind?
This is very dog- and food-centric. Outings with my pup in fresh air, throwback sitcoms, red wine, Italian food.
With special thanks to: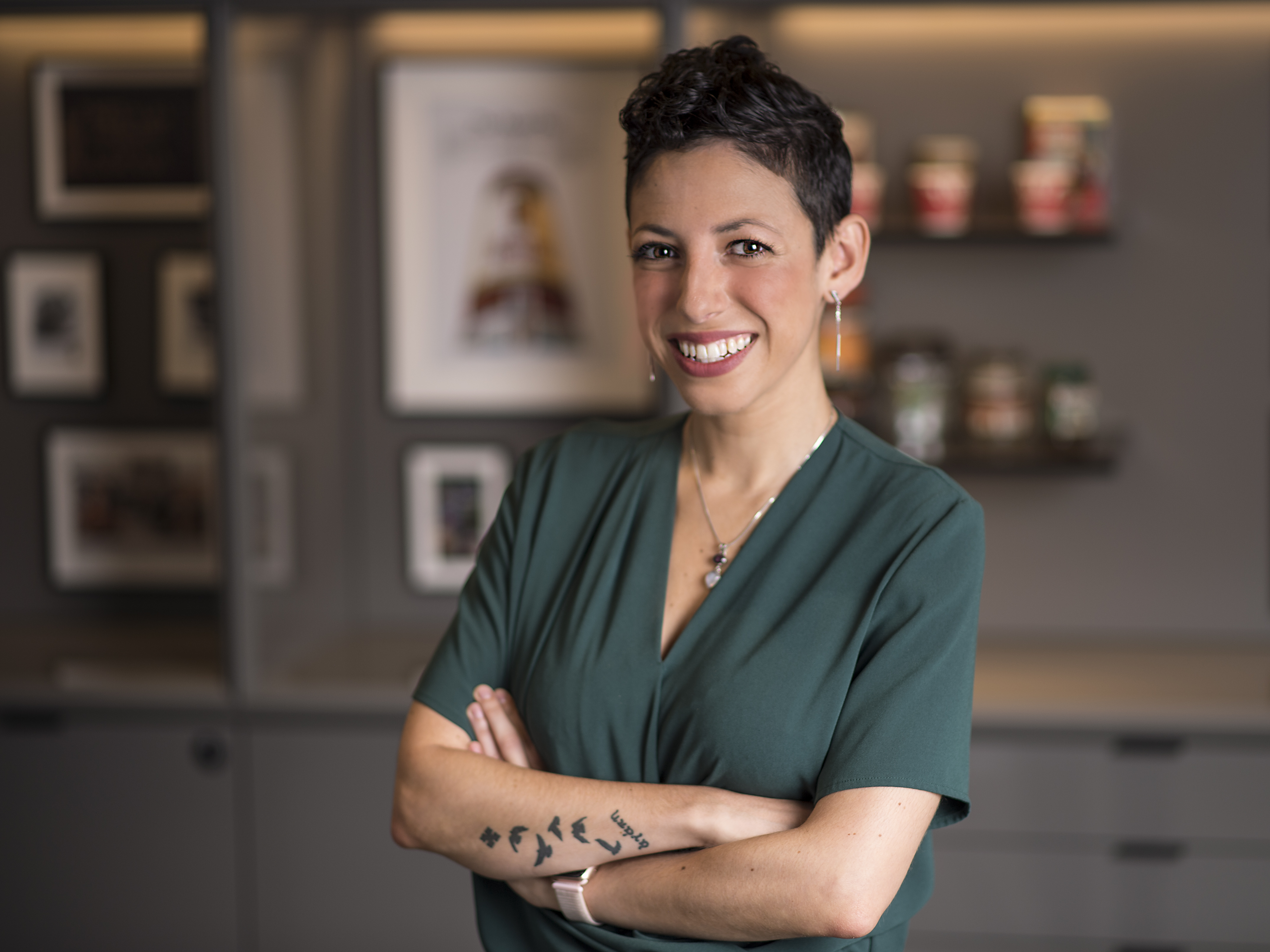 Liz Caselli-Mechael