"It is crucial that we continue to embrace this new way of working, but also that we ensure that people are able to step away from work when they are working from home" – Talking Digital with Hannah Howe, HR Director, Austin Fraser
What is the biggest challenge facing HR and why?
As we start to come out of the other side of the pandemic, there is a very real challenge that companies will slip back in to old habits, expectations of people working from the office and a loss of the work/life balance that has become our new normal. HR faces a significant challenge as we navigate this change, as it is crucial that we continue to embrace this new way of working, but also that we ensure that people are able to step away from work when they are working from home as the boundary between work and home has become blurred. All of this impacts engagement and wellbeing so it is the job of HR to stay close and ensure a smooth transition without undoing the good work that we have done over the past 12 months.
What's the most interesting development in HR you've seen recently?
Adaptability! As a function, we have had to learn how to do our jobs in a completely different way. Pre-pandemic, it was unthinkable that you would have a difficult conversation virtually, but we have had no choice and it has actually been really refreshing to be able to remove some of those barriers – we can get stuff done from wherever we are in the world. Also, from an onboarding perspective, we have welcomed new colleagues entirely virtually and they have still had a great experience.
Is there any one company you think has handled the pandemic and the transition to working remotely and then back to hybrid working well in your opinion?
Am I allowed to say us? We have completely embraced the transition and have launched Flex Appeal, which means that our people can work from wherever they're most productive when it suits them, and we followed this up with Flex Away which is our version of an unlimited holiday policy. Our people can have complete flexibility both in and out of work. If they need a break they take one and when they're working they can make their job fit around their lives and not the other way around – how refreshing is that! Other big players that are leading the way from a flexibility perspective are Unilever with the launch of their U-Work policy, this will transform the way they work, and its been done on a massive scale, which is really impressive to see.
Is there anything that you're currently working on that you can share?
We are just in the process of launching our Inclusion & Diversity project – this is a hot topic for us this year and we are starting with an inclusion survey to take a temperature check before forming a panel of Inclusion Allies to help us to steer the direction of the project and decide what we need to tackle and it what order.
What burning question would you like to ask other industry experts?
I would be interested to speak to somebody who had successfully delivered a D&I strategy on a global scale, how did they measure the success of the project and what are their top tips for making sure being inclusive becomes part of an organisations DNA?
What do you wish you'd known 10 years ago?
That it is OK to do something different and change direction in your career. If you want something then you have to make it happen.
How did you start your career? How has your role evolved?
I started my career in recruitment, I did 10 years in three different recruitment businesses in London before moving in to Talent Acquisition for Thomas Cook. I was a business partner for the corporate head office and my boss quickly recognised something in me and asked if I would be interested in studying for my CIPD and moving in to an HRBP role – I was very lucky to be able to make that transition and I have never looked back. I joined Austin Fraser in October 2017 as Global HR Business Partner and have progressed quickly over the past four years. I am now HR Director for the Group and I feel very lucky and privileged to work for such an amazing business.
What is your lifelong passion away from work?
Good food, wine with family and friends! I am a social butterfly.
What can't you live without?
My wonderful children!
With special thanks to: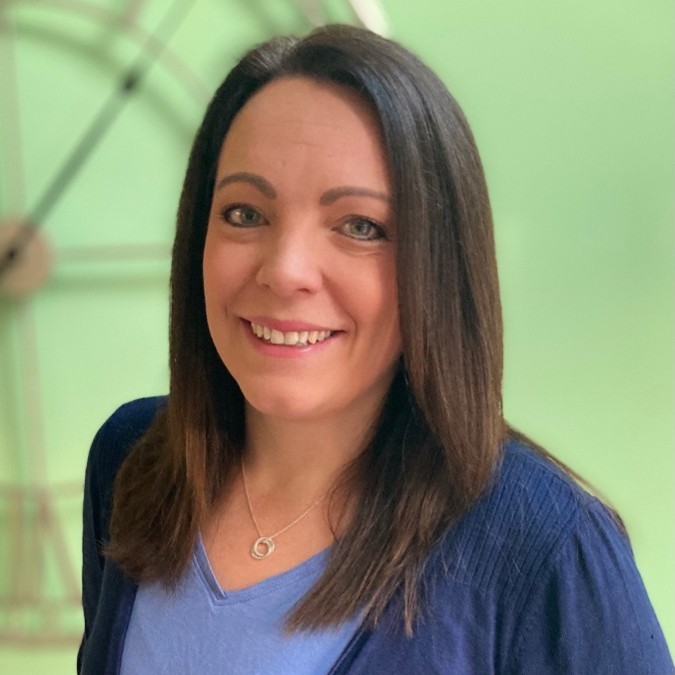 Hannah Howe
HR Director