Digital
Keynote Spotlight - Anisha Raghavan
Anisha Raghavan is a data-driven Senior Marketing Executive at Rodan + Fields with a passion for disruptive media.
How do you unplug?
Very good question. I get frequent massages, take walks along the Embarcadero, and watch the Bachelor.
What hidden talents do you have?
I used to be a professional dancer. I can still (mostly) do the splits.
What is the biggest challenge facing marketers today?
Fragmentation of both the marketer's role and how skills sets are developed, as well as fragmentation of consumer buying behavior. Secondly, the juxtaposition between the advancement of digital marketing capability and the tightening of data privacy laws.
Who are your top rockstars in Digital?
1. Geoff Seeley, Global CMO at Afterplay 
2. Musa Tariq, Head of Marketing at Airbnb
3. Deborah Yeh, CMO at Sephora
What do you wish you'd known 10 years ago? (If you could ask yourself)
I wish I had more insight into how dramatically the consumer tech industry would change marketing careers. Ten years ago I was just graduating business school and marketers were coached that CPG was the ultimate place to go for training, so that's where I went. I didn't even consider marketing for a startup, or tech, or anything else really. I wouldn't change my path as I loved my time in CPG and still believe it is an amazing training ground, but it's more important than ever to get a variety of industries, company life stages, and business models under your belt early in your career as marketers need to have built-in flexibility in their thinking to succeed.
Who else should we interview?
Bindu Shah in NYC (CMO of Tory Burch)
With special thanks to: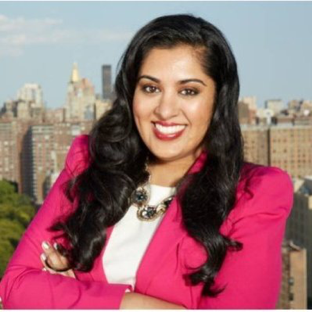 Anisha Raghavan
Senior Director, Brand & Product Marketing