Digital
Keynote Spotlight - Drew Ingram
Top 3 Takeaways for Legacy Brands in 2019
While in Dallas last month, we had the chance to sit down with our Digital Marketing Masterclass keynote speaker and PepsiCo brand marketer, Drew Ingram. Ingram was able to provide insight into his key strategies for success, and discuss the ever-changing landscape of marketing and preparation for the brand's star-studded spots in Super Bowl LIII, hosted in Atlanta. Here are the takeaways:
Failing fast is the recipe to success
A lot of people are afraid to take a step in the wrong direction because they don't know what that direction is. My advice is to fail fast, because consumer behavior is changing faster than you know. Marketers need to just get in there and find out what's happening. What you thought you knew about your customer a couple of months ago has changed by the time you put your plan in motion six months later. It's speed to market. Understanding the changing landscape is most critical to getting it right.
Be true to the consumer
Consumers are savvy. 88% do research before buying, and 68% are satisfied doing their own research before purchasing online. They are able to find quality information online to make purchasing decisions, so this type of consumer behavior becomes more mainstream. Businesses recognize this shift in behavior and are making sure they have all the relevant information available online to consumers, so that it may facilitate the purchasing process. These consumers are well educated and can't be fooled with brand speak or a lot of smoke and mirrors. They are highly educated with the ball in their court. Brands need to think through the platforms that they're on instead of jumping into the next new trend.
Brands feel like they need to be everything to everyone. It's either doing nothing or trying to do too much. It's understanding what your customer is doing on those platforms and then contextualizing that experience. Now, consumers can read through brands as disingenuous, and they see what you're trying to do before you do it.
Think & act like a startup
Startups are good at reacting to the marketplace quickly. They're typically a lot faster than legacy brands and larger corporations. The success of Bubly, PepsiCo's sparkling water brand came from a change of culture and collaborating with both internal teams and outside clients. Our CMO champions, "If you want to change your ways of thinking, you can't ask the same people to think differently, you have to get the right thought leaders to effectively make that change happen." Thinking like a startup means acting fast and getting the right people in place. Hire the right people who are willing to take those risks - they're thinking 'how do I make a real change and positively affect the consumer?'
With special thanks to: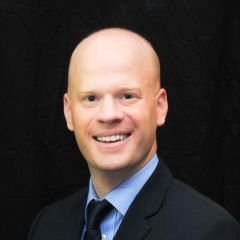 Drew Ingram
Senior Manager, Digital Shopper Marketing