Digital
Keynote Spotlight - Helen Androlia
At the forefront of Canadian Social Media for more than a decade, Helen is responsible for a number of firsts, including the first Canadian Instagram campaign, first programmatic Facebook campaign and first Twitter narrowcasting initiative, among others. When you've been at the forefront of social media innovation for the better part of a decade, creating the industry benchmarks becomes second nature.
An award-winning, multi-faceted talent and post-secondary skills educator with an extensive background in online engagement, customer service and the creative arts, Helen Androlia brings a unique perspective and dynamic approach to everything internet – from measurement and target research, to community management and content strategy. .
Who was/is your best boss?
That's actually a really difficult question, because I have always been really fortunate to have great bosses; people who believed in me, empowered me and were also always happy to take the time to mentor me as well. To pick just one of them would feel unfair, but I am assuming that this is really about what makes a great boss so I will do my best to summarize some of the lessons I learned from everyone that I try to implement with my own team.
Understand what truly motivates people: not everyone shares the same reason to get out of bed, and it's important to recognize what moves your team to excellence. Sure, lots of us respond to good compensation, but there are also other factors like recognition, the ability to take risks and fail, or to pursue professional development and growth. I've never been a 'money person', and my favourite bosses saw that the access and opportunity to explore my interests at and through my work made every day a good one.
Don't measure success by the same yardstick: we often hold ourselves to extraordinary standards, and it's important to remember that everyone on your team is unique in their abilities and weaknesses. Try not to compare your team to each other, only to their past performance and the expectations of their role. You'll likely see that they all have complementary areas of success and opportunity, as well as talents that you can leverage in new and unexpected ways.
Give people what they need: I am certainly a high-octane person, but I also have ADHD (meaning my brain thrives under stress and overstimulation) and as a result I am a mental sprinter, not a marathon runner. The best bosses I have had all allowed me to feel comfortable being transparent in asking for what I needed to be my best - strict deadlines, time to play, uninterrupted quiet - and then delivered on it. Be open, and create an environment where people feel like they can tell you how they can be great for you, because we all need something different.
What do you think will be the next 'gamechanger' in digital marketing?
I think we're at a really interesting point in digital marketing; everyone is asking how we can 'future-proof' agencies, and what the next big thing will be. We've seen media buying completed by AI, the advent of a number of trends such as gamification and AR, and of course the impact of Big Data - but I don't think that tools will be gamechangers, and I don't believe that they solve one of our biggest challenges.
The majority of brands view their agencies not as partners, but providers, and that is a result of always running towards goals such as performance optimization, reducing CPC and impressions - rather than allowing ourselves the space to be proactive, gain greater context for present and future challenges, and really digging in to how to solve our client's problems. It's not sexy, or disruptive, but I think that the next big movement in digital will be wholly analog: it will be people. It's people that help plan and develop framework; it's people who are behind every click, every purchase.
I think that for us to change the game, we need to leverage all our data to gain a deeper personal understanding of our consumers, rather than to simply have it - to look for issues and feedback to build and improve products, create content that has true relevance - and create work environments that will encourage new and innovative ways to explore technology with measurement that actually demonstrates how our actions result in tangible improvements for our clients. It's not enough to know, or to do; we need to prioritize the why and get ahead of the how, as opposed to reacting. After all, we can't automate what it is to be human, and we are creating and working together to solve problems for humans.
What do you wish you'd known 10 years ago? (If you could ask yourself)
Honestly, ten years ago I was really just building the foundation for my agency career, and I didn't know anything other than what I had learned from years of being a colossal nerd, modding boards and writing my Livejournal. At least I had the wisdom to know I knew nothing, I suppose.
In retrospect, I would have thrown myself into all aspects of digital marketing - not only social media - but particularly in CRM. It's fascinating to me how, even after all this time, email still has an enormous impact on our bottom line and with all the advances in automation and its integration into every stage of the funnel, it's something I wish I was less of a generalist in. Not that CRM is only email, mind you, but I would never have anticipated that something I would have considered so lo-fi ten years would be such a major contributor to consumer data and relationship building in 2019.
What new technology are you most excited about this year and why?
Oh, that one is easy: volumetric video. At my core, I am always a Creative Strategist first and foremost, no matter how digital I might be, and one of the things that I still believe in as a storytelling principle that really dominated my Social Media practices throughout the years has been how to bring consumers into the full experience and allow them to connect with brands in unique and exciting ways.
Volumetric video is poised to completely change how we view entertainment and advertising, and it will allow for more than just immersive VR experiences; there's a lot of opportunity in how we can leverage the technology to create responsive content for every viewing tool and format without having to go through endless edits and cuts to accommodate. In a world where we're seeing that it can take literally hundreds of pieces of content to create a high-performance, customizable campaign, being able to capture 3D immersive video to build unique experiences for multiple user personas with a single camera is really exciting to me.
Who else should we interview?
Speaking of CRM, my colleague Marilyn Perelshtein - Group Director, CRM Strategy at Innocean Worldwide - is one of the smartest, most engaging people I know, and her perspective is one I always value.
With special thanks to: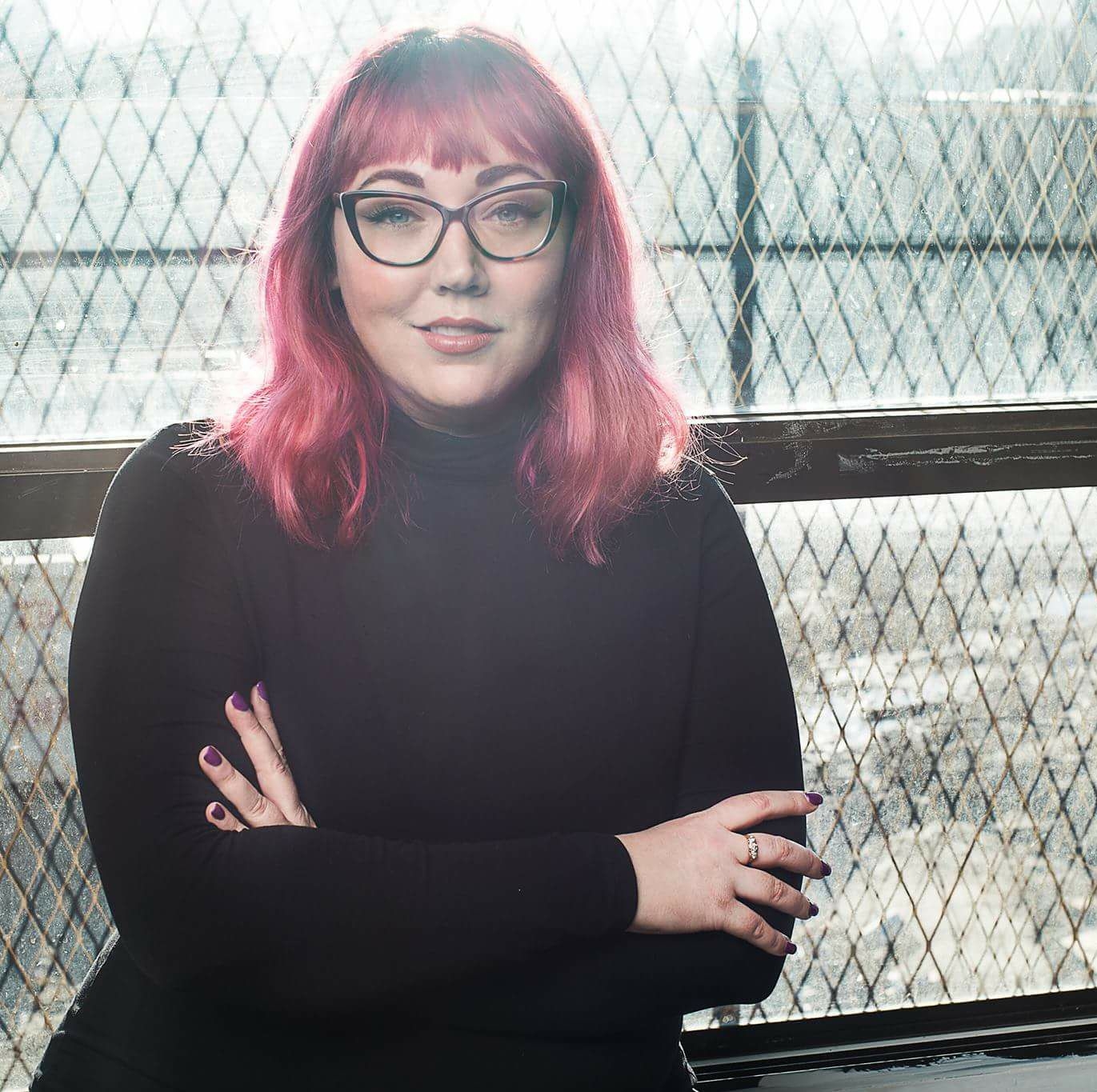 Helen Androlia
Director of Social Media