Leading with intention: Ideas on how to support a global team during a pandemic
Melyni Bronson, COO of Masterclassing and rugby mom, shares some of the ways in which she has been inspired and intentional in her leadership practices as she manages a 100% physical events team in their pivot to virtual during the response to COVID-19
During our recent HR Trends – San Francisco event, I saw a great keynote presentation by Fred Kohler, VP of People at genetic testing leader, 23andMe. Fred focused on Leading in a Time of COVID. His presentation was full of insights and team management best practices that are utilised at 23andMe. Listening to Fred got me thinking about my own experience over the last few months.
Pre-COVID, the Masterclassing team was comprised of three offices located in Brooklyn, NY, Bristol UK, and Peterborough, UK. We also had a handful of people who worked from home. On March 20th, that all changed. Now, everyone works from home and we have people scattered from Miami, FL to Dundee, Scotland and everywhere in between.
At first, it was all crisis stations. Flipping an in-person event business to a virtual one with no time to plan, test, or practice required everyone's A game. And boy, did our team deliver! In about 18 hours, we re-imagined and re-invented our Masterclasses to make sure we could host our already-scheduled in-person events in Australia, but in a virtual setting. The Aussie events were quickly followed by virtual events in Singapore, Berlin, and New York. It was not easy and not without flaws, but our participants greatly appreciated that we managed to still hold the events. Fast forward 2.5 months later and we now have nearly 50 virtual events and webinars under our belt. Those first few days seem like a distant memory.
From a team management perspective, any crisis is challenging. We were very fortunate that our team rose to the occasion and did absolutely anything that was asked of them. This even included hosting events in the middle of the night, so that we could still deliver events in various corners of the world.
It is important to support your team in the midst of an emergency, but even more so in the prolonged aftermath of a crisis like this one. Covid-19 is not new anymore. The excitement of pulling together to save the day is gone. People are tired physically and emotionally. So, how do you manage a team that is scattered around the world, working harder than ever, facing personal challenges, and living through an unprecedented health and economic disaster?
I certainly don't have all the answers, but here is how we are getting through this…
1. Lead by example – Providing a positive leadership example has never been more important. In Scaling Leadership, Bob Anderson said 'Leaders bring the weather'. You set the mood and you will influence the attitude and energy of others. So, make sure you present yourself in a way that will have the impact you want. In our case, Co-Founder, David Murphy and I participated in every one of our initial virtual events. Ensuring that our team knew we were enduring the storm with them and were not asking anything of them that we were not prepared to do ourselves.
2. Be transparent – These are scary times, but it becomes a little less daunting for our teams when we have open and honest conversations with them. Remember, it's okay to admit you don't have all the answers and be open to suggestions. When we first looked at what changes that we would need to make and the impact on the Masterclassing business, our leadership team shared the challenges and intended solutions with the team. Having the team's buy-in was and remains critical.
3. Connect on a human level – Turn your videos on. Check in more often and destigmatise asking for help. Acknowledging that we are all juggling a lot these days encourages your team to share their experiences with you. And make sure you have a bit of fun. Everyone will benefit from some comic relief. Our Brooklyn teammates have really enjoyed playing Jackbox, having a pub quiz, and virtual happy hours. But, it doesn't have to be that structured. Share the dogs. Share the kids. Even just sharing what you are watching on Netflix or your latest culinary catastrophe can be enough to help keep everyone connected.
4. Reserve judgement – With everyone working remotely, it is very easy to misread tone in emails, misinterpret someone being a bit quick to end a call, and just generally misunderstand. Take time to better appreciate what your team members are going through. For some people, working from home is a dream come true. For others, it is really challenging. This is especially true when conditions are not ideal or if they are trying to look after family members. As we began discussing return-to-work plans, I provided a variety of possible solutions for my team and will aim to accommodate their needs as we gradually return to an office setting. For some, that may be a delayed return. For others, they may need the structure of the office environment ASAP. This is not a one-size-fits-all situation and it won't have a one-size-fits-all solution.
5. Look after yourself. Your team needs you – This is where I really struggle and need to take my own advice. Right now, it is so easy to get pulled into a 24-hour always-on work cycle. But, the truth is that if you work yourself to death or are super stressed out, you won't be able to give your best to your team. Schedule time to step away from your desk and do something for you…take a walk, ride your bike, read a book, call a friend. For me, that means walking the dogs each evening. For you, it could be completely different. Whatever it is, if you invest in yourself, you will be able to better serve your team.
At the end of Fred's presentation he closed with a quote from a podcast with Jen Hatmaker that resonated with me. 'Everything that matters will last'.
We've all battled through the crisis, endured the new normal, and are now navigating the ongoing effects of a global pandemic and economic disaster. Staying connected with our teams (wherever they may be) will ensure that our business cultures and professional relationships survive. It takes a bit more effort, creativity, and intentional behaviour. But if we make sure our teams feel supported, then these relationships that strengthen our businesses will, in fact last.
It is important to support your team in the midst of an emergency, but even more so in the prolonged aftermath of a crisis like this one.
With special thanks to: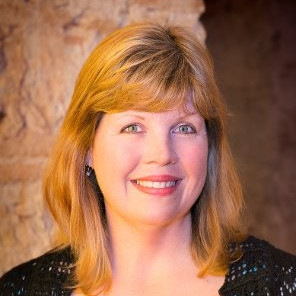 Melyni Bronson
COO, Masterclassing