Digital
"Marketers should really consider humanising their brand" – Talking Digital with Boris Helleman, Marketing Manager at T-Mobile Netherlands
Boris is the creative and strategic mind behind numerous T-Mobile campaigns. His experience with CVM campaigns based on AI, a successful Loyalty program, and the development of propositions allows him to focus on the customer's needs without losing commercial momentum.
Last year, he won three Effective Mobile Marketing Awards including The Grand Prix Award. Next to that, Adformatie listed him in the Top 100 Best Marketers in The Netherlands 2020.
What is the biggest challenge facing the digital industry and why?

The world has gone digital, and there's no going back. Where, of course, data is key. To serve your customers, you have to go for a holistic data approach and need to combine all the gained data. That's easier said than done. Often you see that the data is in different places and not connected to each other. In order to do that, you see that many companies are in the process of 'refurbishing' (rearranging their data collection), while the business is in operation. A real challenge if you ask me.
What excites you? What do you think will be the next 'gamechanger' in digital marketing?

As a person, I have always been very curious. In doing so, I like to delve into important themes that will play an important role in the years to come. Within a decade, people will practically only communicate with brands they truly trust. So, marketers should really consider humanising their brand.
One of the game changers that will really make a difference in both marketing and advertisement is Google Lens. This is a visual search engine by Google, which recognises objects and landmarks through a camera app. How great is it if you photograph the shoes that someone is wearing to know where to buy them? This will literally turn your customers into a walking billboard for your brand! Awesome, right!?
Digital marketers often talk about the value exchange. Do you think consumers appreciate the concept?

What I have noticed in particular is that a lot of Marketing Professionals have different understandings of the value exchange. If we look at it from the perspective of Digital Natives; they expect that you use all available data to be relevant to them, at any time of the day. This segment was born within the digital age and doesn't know differently.
On the other end of the spectrum, you have the Digital Immigrants. This is the group of people who have become familiar with today's technical possibilities during their lifetime. Both segments are different 'extremes' and therefore require a separate approach when talking about the value exchange.
What is the buzzword or phrase you'd like to ban forever?

We have a word for that in The Netherlands: "Jeukwoorden"! (Literal translation into English: Itch Words). Whole books have been published about it nowadays. But the (Dutch) sentence we can stop directly with if you ask me will be: "Ergens een plasje er overheen doen", which means something in the sense of: "someone has to say something about it".
How did you start your career? How has your role evolved?

I have been working for T-Mobile for over 10 years. Working in a wide variety of roles, I saw how fast telecom has been changed. But the role of a Marketing Manager has not changed that much, it's still all about the customer and being relevant to them.
But the techniques we have available have changed at a tremendously fast pace. In 2009, Samsung's first smartphone was introduced that could use the 3G network. Nowadays, T-Mobile Netherlands has the best tested network in the world. With the 'The Impossible Tattoo' we were able to offer a glimpse at the possibilities enabled by the 5G network, with the first ever remote tattoo placed successfully in real time onto human skin...who could have known back then!
Speaking about the latest techniques and being relevant to your customers, recently we have won three Effective Mobile Marketing Awards – including The Grand Prix Award – for using an artificial intelligence-powered campaigning platform. And that's what I like the most as a Marketing Manager, using the latest technology to send the right message, at the right time to the right customer.
How do you manage work/life balance? How do you unwind?

Great question! Especially now that we are forced (because of COVID-19) to work from home. The boundaries between business and private time are becoming more blurred, so it's important to take a moment for yourself. Or as you refer to it "unwind".
On a personal level, I achieve that by urban hiking. I challenged myself at the beginning of this year to walk the Route 66 (virtually) across America. The challenge is more than 3,600 kilometres long, of which I have already covered 795km.
Do you have any hidden talents? Party trick?

I know everything about Cher. Really, everything. Did you know that she broke TV barriers by wearing an outfit that showed her belly button? It was during an episode of The Sonny and Cher Comedy Hour in 1975 that American Television would be changed forever! And besides that, she can still do a five-minute plank at the age of 74. #Fitgirl!
What can't you live without?

Obviously my husband Johnny. We got married in Las Vegas two years ago and have been together for more than 10 years. He is extremely good at imitating characters and is able to make me laugh all of the time. I am still as much in love as the first day we met!
If you could retire to anywhere in the world right now, where would you choose?

Why wait for retirement to move to another place abroad when you can do it right now? One thing I did find out during the COVID-19 period is that a lot of the work could easily be done from another place than your office.
Therefore, I am seriously considering working more often from a peaceful environment such as a cabin in the woods. But besides that – as a big theme park enthusiastic – chances are I would end up in Florida, the theme park capital of the world with Walt Disney World and Universal Studios.
What else should we know about you?

It's important to give something back to society. Soon I'll team up with an awesome startup where marketing experts donate their time for growth and development through digital sessions. During short 30-minute sessions we will help (young) talented marketing entrepreneurs to kick-start their marketing ideas and careers. Keep an eye on my LinkedIn for more information!
With special thanks to: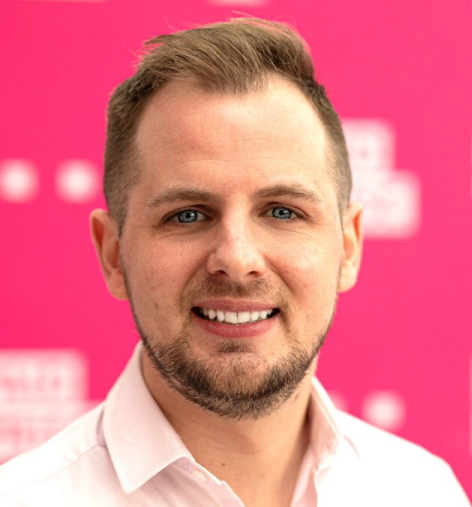 Boris Helleman
Marketing Manager at T-Mobile Netherlands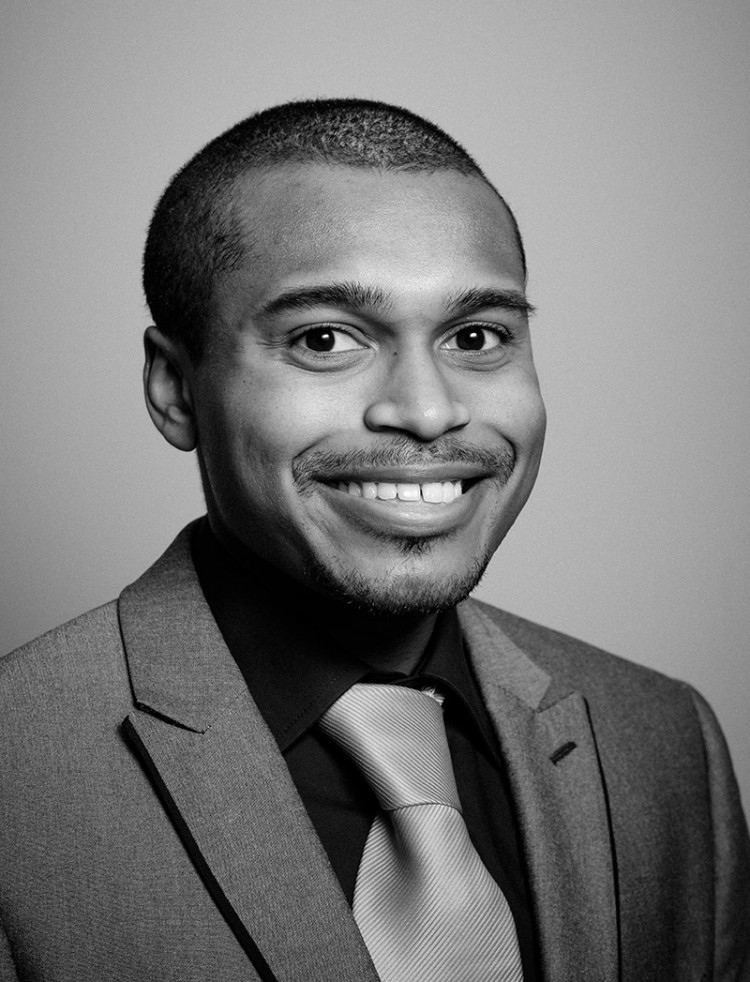 Tyrone Stewart
Branded Content Manager at Mobile Marketing Magazine