Digital
Talking Digital with Chris Liversidge, CEO at QueryClick
Prior to founding QueryClick, Chris spent more than 13 years in digital marketing.Beginning with a small but rapidly growing independent digital marketing business in Edinburgh which, within three years, was acquired by what became Publicis.
Having learned on the front-line what success looks like (for agencies and for clients), as well as the challenges of hyper growth, Chris then founded QueryClick and began the process of building a new type of agency, focused on performing for its clients. He also drives the continuous technological innovations that enable QueryClick to remain at the cutting edge of digital marketing – in particular, devoting himself to harnessing the power of machine learning to deliver truly powerful insights and identify millions of pounds of opportunity for clients.
What is the biggest challenge facing the digital industry and why?
Data. It is both the opportunity and challenge today. And I don't mean the sheer volume of it (although there is plenty of that!), I mean its quality.
We now know that we often don't get good decisions from data-first, and that data-driven is not necessarily better than strategic thought and human insight. I would say both of those statements are caused by the underlying data being used being of very poor quality.
Marketing deals in messy data. Simply looking at tag data from websites is instructive. Anyone's who's been on the front-line troubleshooting analytics tags for a reasonable sized operation knows that tags get lost, that tags don't go cross-device well – the 'glue' that is cookies has really failed digital and is now going away to boot – and that unique visits are often anything but.
Rebuilding trust in digital marketing's data is key for marketers today. Using modern solutions and moving on from old technology to embrace predictive data-joining and ML analytics delivers better insights and higher ROI campaigns. There's no reason not to change your tech stack in 2021.
What excites you? What do you think will be the next 'gamechanger' in digital marketing?
Assuming you have invested in advanced data rebuilding, then the most exciting immediate value is finally gaining control of wasted media spend with accurate attribution – and yes, this is possible! You have to approach attribution in new ways however and recognise that old techniques like Shapley and Markov will never give you the granularity you need to have actionable attribution data to drive up ROI and efficiently increase reach.
An example is that today it costs half as much to place a video ad in front of a household digitally than it does via traditional media buying. You can measure that ad's volume and control its repeat rate, you can map that to subsequent engagement and buyer behaviour using real-time econometrics using ML. We now have nearly 80 per cent penetration for this kind of activity in North America, and slightly less in EMEA.
It has never been a better time to be a marketer and there has never been better optimisation opportunity for brands than there is today.
What burning question would you like to ask other industry experts?
Tell me what you think is bleeding edge in your field.
In my experience, marketing is packed with talent, and it is such a broad church that there is something to learn from every expert that you would otherwise miss. Whether it's obscure optimisation opportunities and new customer behaviours, or interesting AdTech, it is a rich world out there and we can all learn every day from it.
What is the buzzword or phrase you'd like to ban forever?
'Always on' activity. It's so passive and represents the old world of firehose marketing where campaign performance was under scrutinised and there was no method for content impact assessment.
Everything should always be under scrutiny for performance as a starting point. Reach and ROAS are the balancing points for each campaign, and with accurate attributed campaign data you can value creative just as well if it is at the start or the end of a customer's initial journey with your brand.
Is there anything you're currently working on that you can share?
We are about to launch some search specific reporting in our Corvidae platform that will excite the SEO community. I tested the value of some of the metrics in the report in a BrightonSEO headline slot a year or so ago and got very positive reaction.
We've been working with compound metrics that consider the frequency of rank change for high position results and how that relates to capability to rank, taking into account domain authority, breadth, and offsite signals that we know are influential in the 'Linkless Algorithm' Google introduced in 2019.
QC has been working with these metrics internally for a while and I'm looking forward to sharing them with Corvidae customers.
How did you start your career? How has your role evolved?
I began by building sites using notepad, images and audio files(!) that would fit on floppy discs for companies that wanted a web presence but did not yet have any internet access – back in the very early days of the internet. That was from skills I'd picked up on my degree course.
Eventually I was introduced to digital marketing and became a technical SEO before evolving to lead the delivery of all aspects of SEO for a company that for a time became the largest independent search marketing company in the world by revenue before being sold to what is now Publicis. I then founded QC and have never looked back, though I do enjoy seeing old web techniques see a resurgence in popularity with today's emphasis on site speed and mobile performance – sprites anyone? Nothing more 90s than sprites!
What is your lifelong passion away from work?
Walking in the Munros of Scotland is hard to beat. I've done that since I was very young, and I always get a lot from being out in the hills – or indeed out walking in the wilds anywhere. There is a simplicity of thinking you get from having an environment around you that is not man made and will be around long after you are gone.
What can't you live without?
For my sanity – Arsenal Football Club, as it is an escape from daily pressures. Though perhaps my sanity has also been fairly well tested by their season so far!
If you could retire to anywhere in the world right now, where would you choose?
Islay, in the Inner Hebrides of Scotland. Specifically, in the snug of the Port Charlotte Hotel, with a dram in my hand and a view of the breakers over the harbour. Especially if there is some damn fool leaping off the end of the pier into the icy cold waters of the Atlantic for a cold water dip – I've been that person and I know where I'd rather be!
What else should we know about you?
Hopefully that I'm a good listener and good company too – I'm of the generation that had work hard play hard drummed into me, but also an awareness that as people we are all different and need different things in our downtime that don't necessarily require everyone to have a drink in hand. I love to hear what makes people tick and find the passion that drives them.
With special thanks to:
Chris Liversidge
CEO at QueryClick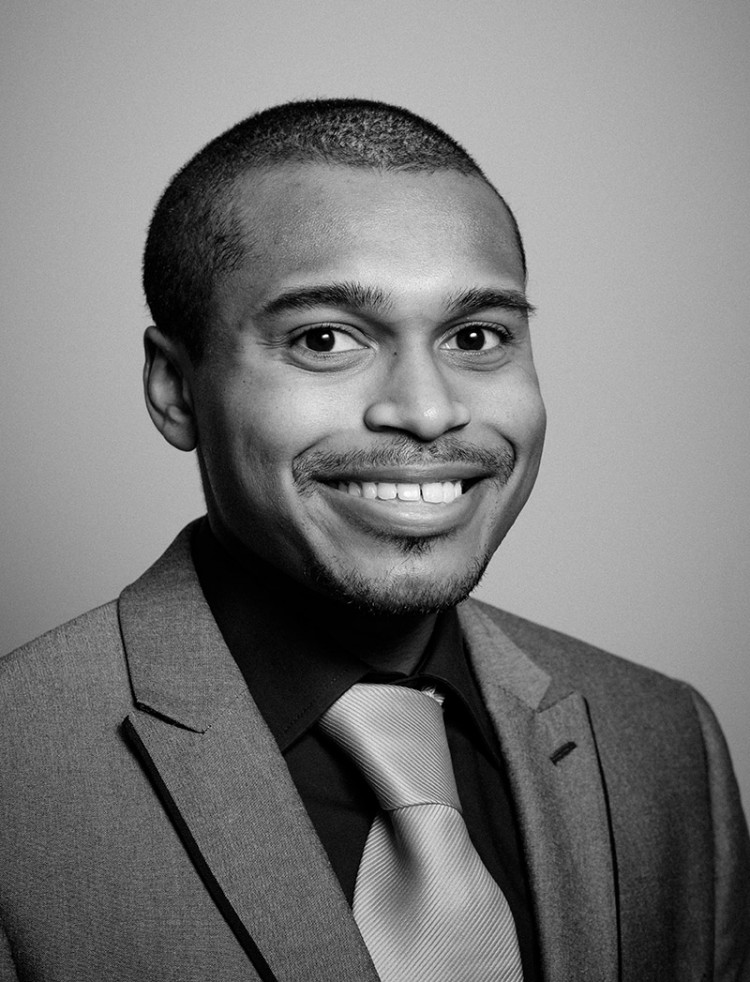 Tyrone Stewart
Branded Content Manager at Mobile Marketing Magazine