"Thanks to the pandemic, we have experienced a once-in-a-lifetime reset on the way we work" – Talking HR with Cali Gold, Head of People YuLife
What is the biggest challenge facing HR and why?
The biggest challenge facing HR right now is the development of a clear strategy as we emerge from the pandemic and people demand more flexibility in where they work. Hybrid working is about adapting to how teams work best and creating experiences that reach everyone. The challenge will be finding a hybrid working model that meets the needs of all employees, and this must be achieved by implementing the right policies and procedures to ensure that teams' communication, collaboration and wellbeing is not compromised.
What's the most interesting development in HR you've seen recently?
There has been a huge shift in business mindset when it comes to parental leave and bereavement policies. Many employers have started embracing gender-inclusive policies, as well as offering paid leave for those affected by early pregnancy loss. These improvements are really encouraging to see and are part of a larger trend of HR becoming more focused on employee wellbeing. Such policies send a clear message that an employer really cares about their people, and help to build a more inclusive and positive workplace culture.
Where do you see HR heading in the next five years?
Thanks to the pandemic, we have experienced a once-in-a-lifetime reset on the way we work. Remote working has given us an unexpected opportunity to make people's work lives more productive, purposeful and agile. This flexibility is something that all forward-thinking, employee-first organisations will continue to embrace.
Is there one company you think handled the pandemic well from a HR perspective?
Facebook were very quick to launch a number of pioneering initiatives to support their employees as soon as the pandemic hit. From adopting a remote-first working model early on, to providing a very generous budget for home office needs, and offering free therapy sessions, they really led the way in taking care of their people during such a challenging time.
What burning question would you like to ask other industry experts?
If you had a magic wand, what is the one policy you would love to implement without push back from management?
What do you wish you'd known 10 years ago?
10 years ago, I wish I had known how important it is to train people managers. There is an expectation that when someone gets promoted in a company they will become a manager; however, often these individuals lack the skill set and desire to do this well. A good leader needs to be as much of a coach and developer of people as they are an expert in their field. Thankfully, companies are starting to see how investing in their leaders to help them adopt a people-first approach to management is directly connected to business success, and there are now a wealth of resources available to facilitate this.
How did you start your career? How has your role evolved?
I started my career in financial services recruitment, before moving in-house to Deloitte and supporting their talent acquisition team for three years. This gave me great initial insight into important practices including HR business partnering, diversity and inclusion, and employee engagement. Following this, I worked in the HR team for on-demand taxi app, Gett, where I completed my CIPD training and took on a more hybrid role between talent acquisition and HR operations. I then came to my Head of People role at YuLife.
What can't you live without?
My family and friends.
What is your lifelong passion away from work?
I have a huge passion for travel. I love exploring new places and experiencing different ways of living and I can't wait to see more of the world as it opens up again post-pandemic!
What else should we know about you?
Among the many aspects of HR practice that we have seen be redefined recently, I am hopeful that the current buzz around embracing gender-neutral policies, particularly parental leave policies, will remain. I am excited to see many more organisations launching these initiatives.
With special thanks to: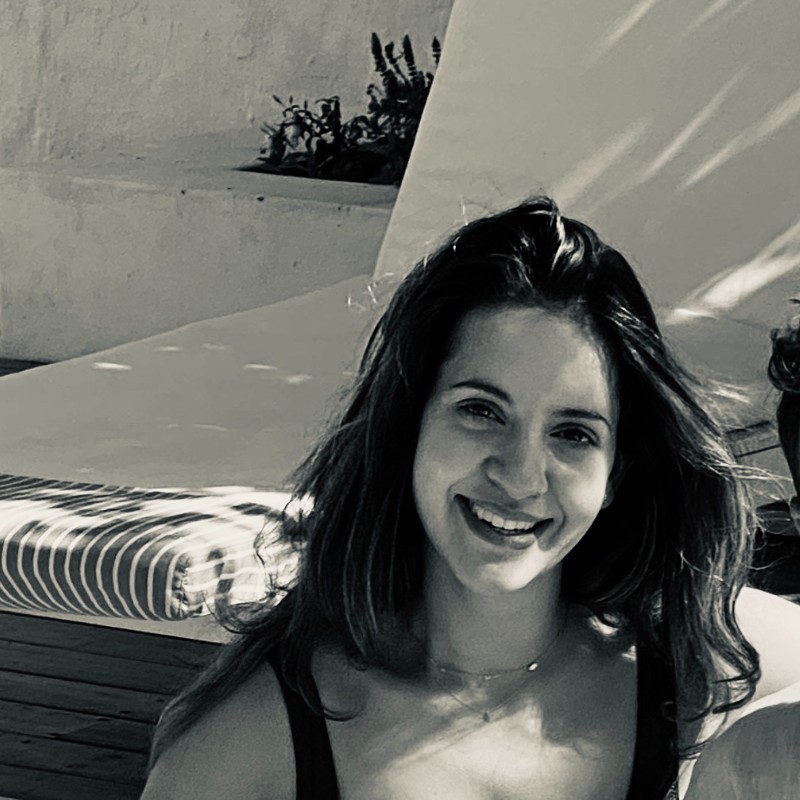 Cali Gold
Head of People