"There is so much that needs to be done with regard to inclusion and diversity in the workplace" – Talking HR with Radek Palinowski, Organisation Design Manager, John Lewis
What is the biggest challenge facing HR and why?
As the post-pandemic world slowly becomes reality, I see three main challenges HR will inevitably face post Covid.
1. Ensuring health and safety is a priority as things go back to normal. Implementing comprehensive health and safety plans will be vital to ensure employees feel safe and supported at work.
2. Maintaining an effective workforce, as over the past year, redundancies, restructuring and furlough have left organisations with a lack of skilled employees to keep businesses running smoothly.
3. Boosting employee morale. Nearly two-thirds (65 per cent) of employers agree that employee morale has been difficult to maintain during the pandemic – and understandably so. This poses perhaps the biggest challenge for HR teams, as they'll need to concentrate on helping organisations increase employee morale to combat further decline. Focussing on inclusivity and diversity can help reconnect with employees.
What's the most interesting development in HR you've seen recently?
Today, more people than ever are subscribing to the idea that it doesn't matter what qualifications you have. What matters most is the end result; your values and engagement, both on an individual and organisational level. For most companies change is necessary.
This makes employees who are capable of inspiring change, both within the organisation and within themselves truly indispensable. This description luckily loosely applies to almost an entire generation: the millennials. People used to love mocking the millennials. The truth however, is that they are one of the main drivers of positive change. Born in the digital age, millennials are tech-savvy and value digitalisation in all its forms. At their best, millennials bring fresh ideas and new workflows into an organisation and value new ways of working.
This is great news for companies. When you consider the fact that millennials now make up the majority of the workforce, it becomes clearer than ever that they are not a trend or a theoretical concept. They are the here and now, reshaping our world and how we work in it. As the next generation, Generation Z, who are used to instant access to just about anything join the work force, changes are sure to accelerate even more.
Is there any one company you think has handled the pandemic and the transition to working remotely and then back to hybrid working well in your opinion?
The CIPD's "Embedding New Ways of Working Post-pandemic" report shows that some 40% of employers said they expect more than half their workforce to work regularly from home after the pandemic has ended. Personally I don't like to use the term 'hybrid' as it limits choices for people. In my opinion the John Lewis Partnership reacted in a smart way by introducing 'agnostic location' to HQ workers. Through meaningful engagement with its employees they introduced exactly what employees wanted.
The benefits of this approach include a better work–life balance, a greater ability to focus with fewer distractions, more time for family and friends, saved commuting time and costs, IT upskilling and higher levels of motivation, but also a choice.
Is there anything that you're currently working on that you can share?
Most of my work engagements focus on lean, simple and effective delivery of People outcomes.
What burning question would you like to ask other industry experts?
How disability-confident they truly are. Having spent six months working for SeeAbility as part of the John Lewis Partnership Golden Jubilee Trust secondment I have learnt that there is so much that needs to be done with regard to inclusion and diversity in the workplace and my mission is to embrace the change by exposing uncomfortable truths, but also showcasing the positive impact of bringing an inclusive workforce to organisations. Working at SeeAbility gave me an opportunity to truly understand the value of a diverse and inclusive workforce that should be the centre of any organisation. I am excited to apply my experience at SeeAbility to my work within JLP, and I would encourage any HR professional to build a partnership with charities that can challenge business practices and offer invaluable insights to employer engagement.
What do you wish you'd known 10 years ago?
The impact of digital on every aspect of our lives: professionally and personally.
How did you start your career? How has your role evolved?
After completing my MA is sociology I joined the John Lewis Partnership management scheme, and over 18 years I worked in many areas of HR: L&D, Resourcing, Talent, People Experience and Organisational Design
What is your lifelong passion away from work?
Animal welfare and crossfit. Seven months ago I decided to leave London and moved to a beautiful village in Somerset to be close to nature.
What can't you live without?
Definitely nature. I need nature to relax, recharge and reassess the future.
What else should we know about you?
If anyone would love to hear about the value of working with a charity to increase employee engagement please get in touch.
With special thanks to: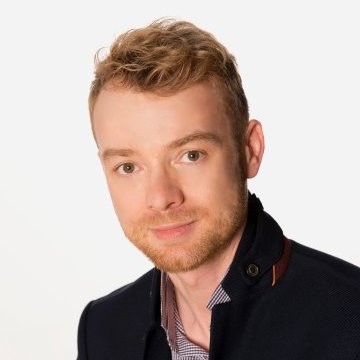 Radek Palinowski
Organisation Design Manager