"As we watch the future of the workplace evolve, organizations will have to evolve their people strategy to align with where and how people want to work" – Talking HR with Kim Blue, VP, People Experience at Zoom
What is the biggest challenge facing HR and why?
What is the biggest challenge facing HR and why?
I believe the biggest challenge facing the HR discipline continues to be being seen as that strategic, credible component of an organization's business model and/or strategy. It's not uncommon that an organization will establish the business model separate from the people strategy, when in fact, it's most important they be done simultaneously. When the org strategy and people strategy align, then there is less likely to be a disconnect between the "what" and the "how" and bringing employees along on the journey.
What's the most interesting development in HR you've seen recently?
The most interesting development I have seen would be the connection between culture and values and how the social/global unrest in the world has very much become part of the culture in the workplace. Where organizations may not have been invested in this area of the employee experience prior, leaders are now looking to HR leadership and functional areas as a key voice and partner to help realign and redesign the employee experience as they examine their culture.
Where do you see HR heading in the next five years?
In the next five years, I see HR being more strategically integrated into the organization, through the evolving digital transformation. As we watch the future of the workplace evolve, organizations will have to evolve their people strategy to align with where and how people want to work.
What burning question would you like to ask other industry experts?
My burning question: how do you see inclusion – not just diversity – impacting your company culture and values?
Where must the HR industry change?
The HR industry must change in how we define ourselves and how we contract and align with organizational leaders on our role. HR is not just a function – we are people who care about the business strategy. If we continue to have leaders who don't share that same philosophy of who and what HR is, there will continue to be a disconnect between the success of leaders and the employee experience.
What do you wish you'd known 10 years ago?
10 years ago, I wish I had known how much saying "yes" to taking the role of a HR business partner would shape me as a human, a woman, a leader, a coach and the way I show up in this world.
How did you start your career? How has your role evolved?
I started my career in corporate health and wellness. At that organization, our team reported into HR, which is how I got exposure to all the centers of excellence and began learning about the HR operating model. I was also fortunate enough to watch the HR business partner model be adopted and implemented. Over the next five years, I would get to travel with some of my HR colleagues and gain more understanding of the discipline, which allowed me to hone my transferable skills (unknowingly), which led to being invited to join the business partner team.
How do you manage work/life balance? How do you unwind?
This is definitely a challenge! I really had to get comfortable with boundaries and saying "yes" to myself, which means saying "no" to others. I've also had to get comfortable with delegating the important areas of my life to reduce my cognitive load. To unwind, I like to read, spend time with my child, exercise (which I need to do more of!), listen to music or podcasts, and spend time organizing/decorating (sometimes via Pinterest).
What can't you live without?
My phone + air pods. This is part of how I unwind – lots of articles, music, and information I download on my device and listen/learn on the go/walks with my dog/driving/etc.
What else should we know about you?/Final thoughts?
I have been part of HR during some of the most interesting times this world has ever experienced. That has taught me to get super comfortable using my voice, sharing my story, standing in my truth and owning my flaws. My stability is in my values – any time I'm not operating in alignment with them I feel like I am not being authentic. And, then, I can't show up as my best self, which is most important to me. I strive for that every day, even when others are uncomfortable with it.
With special thanks to: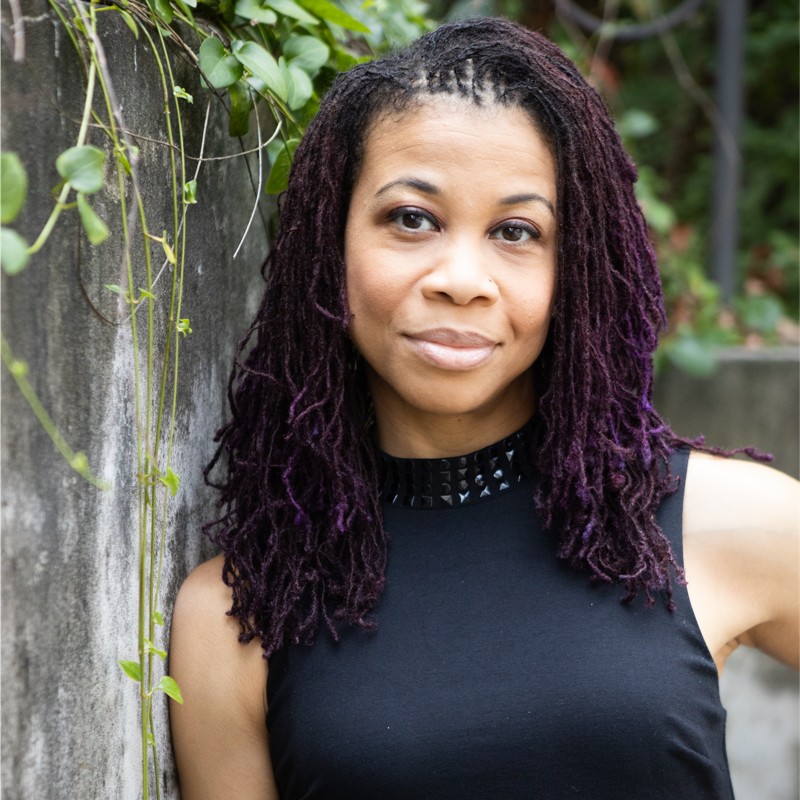 Kim Blue
VP, People Experience