Digital
Closing the Online to Offline Gap Using AI Workshop
Are you getting your attribution wrong? How do you measure the true value of your marketing with AI call intelligence?
This session will take a look at the following areas:
• Taking credit for your work - if your online efforts push people to pick up the phone, how do you link sales made over the phone back to your numbers?
• Being realistic - how to get the most accurate reporting in a world of big data.
• Knowing what works - how to optimise your online to offline strategy based on what's driving sales, not just clicks.
Join us for this 45 minute workshop that is intended for senior B2C marketers in London and across the UK. The session will begin at 11:30am GMT.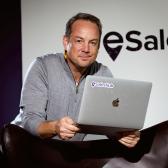 Profile
Mark is founder and CEO of eSales Hub. With a career spanning Hilton Hotels, Virgin, Esporta Health Clubs and Halfords Autocentres, he's been in the local search industry for over 15 years, successfully growing both B2C and B2B businesses through local search. Two successful private equity ventures later, Mark started eSales Hub in 2013 with the vision to close the loop on online click to offline sales conversion data. Today eSales Hub has over 230 clients, helping business owners and marketing managers understand their true ROI from online channels.
Past Attendees




Event Information
The 'Closing the Online to Offline Gap Using AI' Workshop will show marketing leaders how to measure the true value of marketing AI call intelligence.
The 45-minute session will consist of a presentation from our digital partner, eSales Hub, followed by an intimate and interactive discussion with the speakers and your peers.
From this session, you'll take away:
• How to link phone call sales back to your numbers
• How to achieve the most accurate reporting of your data
• How to effectively optimise your online with your offline strategy
Show agenda
Check In & Welcome
Join Zoom meeting


Closing the Online to Offline Gap Using AI
Mark Taylor - eSalesHub



With thanks to our experts
Interested in becoming one of our experts?