Digital
Customer Understanding is Vital to an Enhanced Customer Experience Webinar
Today, all brands are striving to improve digital customer experiences in order to engage with customers, grow revenue and increase profits. Unfortunately, many brands struggle to turn customer insights into experiences that deliver a mutual value exchange. To succeed, organisations must ensure they take the time to define their strategy before they implement the technology solutions that will help them monetise their CX/digital programs.
Mapp Digital and Forrester have conducted a piece of research which evaluates how companies, both small and enterprise, are gathering and analysing customer insights to improve the customer experience and streamlining to make it profitable. In this Masterclass, we will share key findings from this report and provide a path for creating an Insight-led digital marketing function in your organisation.
Join us for this 1-hour webinar that is intended for senior B2C marketers in London and across the UK. The session will begin at 10:00am GMT.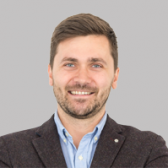 Keynote Speaker
Senior Director of Global Strategy
Profile
Like many other children of the Altavista and Tamagotchi generation, Ric is a digital native and finds the worlds of digital marketing and privacy fascinating. On a daily basis, Ric is responsible for making Mapp Cloud the platform that all of their 3000+ brands and agencies adore and helping them create value-based and insight-led relationships with consumers all over the world. Over the last 10 years, Ric has helped hundreds of brands to unlock the value of data in their customer engagement strategies. Currently, Ric is on a crusade to challenge marketers to fuel all their decisions with Insight rather than gut feel. After all, marketing based on averages creates average results!
Past Attendees




Event Information
The 1-hour webinar will consist of a presentation from our digital partner, Mapp Digital, followed by a Q&A discussion with the speaker.
Join this webinar to learn from a study of over 200 senior digital marketers:
● What is holding marketers back from delivering great customer experiences.
● What mistakes to avoid when developing marketing strategies.
● What strategy improvements have proven to deliver success.
● Practical tips to help you develop an Insight Led-Customer Experience Strategy.
Show agenda
Check In & Welcome
Join Zoom meeting


Expert Presentation - Customer Understanding is Vital to an Enhanced Customer Experience
Ricardas Montvila - Mapp Digital

With thanks to our experts
Interested in becoming one of our experts?