Digital
Data and Analytics Masterclass
Join senior marketers from leading brands for an interactive half-day conference designed to showcase the latest tools, tech and trends in data management, data optimization and analytics. Update your knowledge, get ahead of your competition, master data!
LONDON - Century Club, Shaftesbury Avenue
Free for senior marketers from leading brands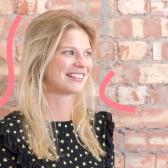 Keynote Speaker
Data & Insights Director, Treatwell
Profile
She started her career in business consultancy, working for Nectar, the UK's largest loyalty program, and later moved into the fashion world at tech startup Lyst. At Treatwell she is a true advocate using to data to power product thinking and drive business strategy. Working across Product, Tech, Supply, and Customer Experience she is focussed on establishing a data centric culture and has established a full Data & Insights function. Her team is made of product analysts embedded in scrum teams and a team of data scientists and engineers who build the data backbone of the business.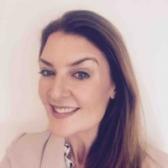 Keynote Speaker
Director - Data & Analytics, Three UK
Profile
Gillian has been at the forefront of Data and Analytics for nearly 20 years and has worked across Financial and retail markets in several countries, Gill speaks regularly at conferences and seminars leading the future change of where data is the number one priority for any Digital business to thrive and succeed. Gill was awarded Chief Data Officer of the Year in 2017 IQPC. She was named one of the top 20 innovators in Data 2019, ranked No. 2 on the Data IQ Top 100 most influential people in data-driven business 2018, and last but not least Gill was profiled as one of the Top 20 women in Data by The Female Lead in 2017. Gill has a vast array of experience within various public sectors but her main stint has been in the world of Banking. Gill is now Director of Data & Analytics at Three UK who are on the cusp of releasing their 5G capability and are becoming the worlds first fully native cloud Telco. 
Past Attendees











Event Information
This event is not a traditional conference!
The Data & Analytics Masterclass will help marketing leaders develop cutting edge data and analytics strategies to drive growth and new business opportunities as well as engage and retain existing customers.
During the first hour of the event, you will hear five case study filled presentations, that are capped at 10 minutes each to cut out the waffle.
The following two hours are dedicated to roundtable discussions, designed to enable marketing leaders from the most influential brands to share knowledge in a collaborative and interactive environment.
Once your mind is filled with new ideas, our brand keynote will deliver an insightful and inspirational case study presentation to close the event.
Show agenda
Registration & Networking
With thanks to our experts




Interested in becoming one of our experts?