Digital
Data Driven Creativity Masterclass
To help you do more with less, this webinar will help you stretch your marketing budget further through data-driven creativity.
The latest digital tools, tech, and trends created for an audience of Europe-based senior marketing professionals. Beginning at 10am CEST in Western Europe and 9am BST in the UK.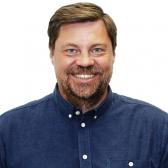 Profile
Accomplished leader in SaaS MarTech and AI with a proven record of delivering rapid growth in start-ups and scale ups. Highly skilled in building and developing high performance teams, sales playbooks, go to market strategies and tactics while building revenue.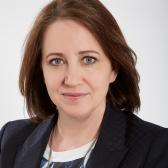 Profile
Shiona is responsible for leading RAPP's strategic global offering across the network which spans APAC, Europe and The Americas, working on brands such as Virgin Media, PayPal, Ford and PokerStars. Over the past 8 years, Shiona has driven major changes in client communication strategies, leading to increased integration across client business, significant commercial successes and award-winning creative work, including a number of DMA gold awards.
As their trusted strategic partner, she has led her clients to deliver true integration across multiple channels, placing insight, technology and data at the heart of an enhanced customer experience. Prior to RAPP, she worked client side as Marketing Director at Virgin Wines and Harper Collins where she pioneered e-CRM best practice and led digital transformation.
Past Attendees




Event Information
Over the last decade, the marketing industry has developed a myopic obsession with data, which has had the unfortunate side effect of dampening creativity. But you can be data-driven, and still be creative. In fact, combining data and creativity leads to huge performance gains for brands of all sizes. In this webinar, you'll learn:
● How important the creative is in marketing and branding – and how data can help the process of crafting the best ad creatives.
● What an "integrator" is, and how to have an integrators mindset when it comes to data-driven creativity.
● How data and AI are changing the creative industries.
● What Content Atomisation is, and how your brand can start implementing it today and enjoy gains of up to 50% on your CTR.
Show agenda




With thanks to our experts

Interested in becoming one of our experts?