Digital
Digital Beauty Masterclass
Join senior marketers from leading beauty brands for an interactive half-day conference designed to showcase the latest tools, tech and trends in digital marketing. Update your knowledge, get ahead of your competition, master digital!
NEW YORK - Vanderbilt Suites, 200 Park Ave
Free for senior marketers from leading brands

Keynote Speaker
Director, Global Marketing Technology
Profile
Lauren Dulin is an encyclopedia of digital and social knowledge. Have a problem? She'll be able to cite a relevant case study, and tell you how the lesson learned from it can help you serve your client better. As the Director of Marketing Technology at Estée Lauder, she is an individual who has a passion for achieving desired results and will not let anything get in her way of accomplishing her goals.
Lauren is also the co-founder of Masters of Design, LLC, which has been her entrepreneurial and artistic outlet to partner with a variety of small and growing startups - offering strategy, sales, technology and marketing expertise.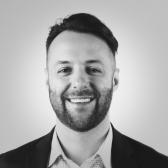 Keynote Speaker
Digital Marketing Manager
Profile
Anthony Ward lives and breathes digital marketing and data. He consistently pushes his team and himself to think outside the box when it comes to customer retention, social engagement, and advertising.
As the Digital Marketing Manager at Absolute New York, he has lead a rapidly growing team built on performance, passion, and accountability. With this foundation, he has been able to lead a goal-oriented team and surpass quarterly; yearly goals.
Past Attendees









Event Information
This event is not a traditional conference!

The Digital Beauty Masterclass will help marketing leaders from beauty brands develop cutting edge digital strategies to drive growth and new business opportunities as well as engage and retain existing customers.

During the first hour of the event, you will hear five case study filled presentations, that are capped at 10 minutes each to cut out the waffle.

The following two hours are dedicated to roundtable discussions, designed to enable marketing leaders from the most influential brands to share knowledge in a collaborative and interactive environment.

Once your mind is filled with new ideas, our brand keynote will deliver an insightful and inspirational case study presentation to close the event.
Show agenda
Registration & Networking
Check in with the event manager and mingle with fellow attendees.

Beauty brands on social media - Proactively managing the conversation to drive sales
Crystal Cha - Director of Growth

Make every search convert
Sarah Assous - Chief Marketing Officer

Driving Facebook Growth in 2020
Craig Brown - Head of Delivery

How beauty brands can win at eCommerce: Optimizing your product content for search and conversion
Stephanie Leffler - CEO

Using FOMO to your advantage: The importance of social proof in eCommerce
Sarah Assous - Chief Marketing Officer

Roundtable Discussions
Meet the digital experts face-to-face, chat with other senior marketers about the challenges that you and they are facing, and get answers for the questions that mean most to you and your brand.

1st Keynote Presentation
Anthony Ward - Digital Marketing Manager

2nd Keynote Presentation
Lauren Dulin - Director, Global Marketing Technology

Close
Wrap up on networking opportunities with like-minded senior marketing professionals across an array of industries.

With thanks to our experts





Interested in becoming one of our experts?