Digital
Digital Marketing Masterclass
Join senior marketers from leading brands for an interactive half-day conference designed to showcase the latest tools, tech and trends in digital marketing. Update your knowledge, get ahead of your competition, master digital!
DETROIT - Renaissance Conference Center, 300 Renaissance Dr W #2
Free for senior marketers from leading brands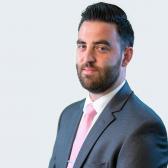 Profile
Kevin is a data-driven Media Director with a wide range of experience in both agency and in-house work, with a career spanning diverse industries and brands. Through his work in automotive, financial, and healthcare marketing, he has gained a deep understanding in identifying opportunities and maximizing ROI. At his current role at Centria Autism, a leading national provider of Applied Behavior Analysis (ABA) therapy for children with autism and their families, Kevin leads a team of marketers focused on executing highly-targeted campaigns in a space where traditional insights are limited.
Attendees










Event Information
This event is not a traditional conference!

The Digital Marketing Masterclass will help marketing leaders from brands develop cutting edge digital strategies to drive growth and new business opportunities as well as engage and retain existing customers.

During the first hour of the event, you will hear five case study filled presentations, that are capped at 10 minutes each to cut out the waffle.
The following two hours are dedicated to roundtable discussions, designed to enable marketing leaders from the most influential brands to share knowledge in a collaborative and interactive environment.

Once your mind is filled with new ideas, our brand keynote will deliver an insightful and inspirational case study presentation to close the event.
Show agenda
Registration & Networking
With thanks to our experts





Interested in becoming one of our experts?