Digital Marketing Masterclass
Join senior marketers from top brands for an interactive half-day Masterclass designed to showcase the latest strategies, tools, and trends in digital marketing.
Benefit from quick-fire thought leadership presentations and participate in interactive roundtable discussions. Topics include best practices in influencer, location, content, and social marketing, as well as developing unique audiences in the age of consumer empowerment.
We wrap up with an unmissable keynote presentation by Mia Chase, Director of Digital, Social, and Ecommerce at Henkel. 
Here's your chance to update your knowledge, network with other leaders, and address your challenges!
Where
NEW YORK - Scandinavia House, 58 Park Ave, New York, NY 10016
Focus on the latest strategies, tools, tech and trends created for an audience of senior marketing professionals within New York City and surrounding areas. Please join us for breakfast from 9:00am ET.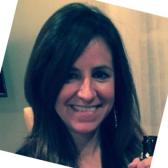 Director of Digital, Social, & E-Commerce
Past Attendees







How it Works
This Masterclassing Event will help marketing, leaders from top brands understand the latest strategies, tools, tech and trends in the market.
The format is simple: five 10 minute expert presentations are followed by a series of five 20 minute roundtable discussions. Each of the roundtables will be led by an expert speaker and after 20 minutes has elapsed, they will move on and your table will be joined by another expert. These events are designed to be highly interactive and if you're planning on joining us, we strongly encourage you to participate for the entire discussions!
Because of the intimate nature of the roundtable discussions, you are able to ask questions, address challenges facing your organization, speaking directly with the experts and other participants. Due to the importance placed on discussion, we're sure to address your specific needs during this half-day event.
In addition, you can help us shape the agenda by suggesting core topics and posing questions to focus on during the registration process. Just click the Register Now button and we look forward to seeing you soon!
Show agenda
Breakfast & Networking
Join us for complimentary breakfast refreshments and networking with peers!


Turning Creators Into a Scalable Media Channel
Adam Rivietz - Co-Founder

Change is the Only Constant

Develop & Deploy Unique Audiences in the Age of Consumer Empowerment

Success for eComm in a Post-Pandemic Reality
Bernadette Butler - CEO & Co-Founder




With thanks to our experts



Interested in becoming one of our experts?