Workshop Week
Collection of
11 Workshops
Virtual Event
Always Be Testing: Strategies for Optimizing your Email, SMS, and Mobile App Marketing
Learn best practices for testing and optimizing your marketing messages across email, SMS, and mobile apps.
WEST COAST - Online Event
Join us for this 45-minute workshop that is intended for senior B2C marketers across the West Coast. The session will begin at 9:00am PT.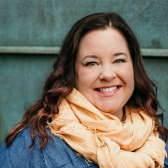 Profile
Christy leads the Client Success team at Cordial, where she helps clients transform their marketing tech to create tailored customer experiences. A veteran in the digital marketing space, Christy has partnered with some of the biggest global brands in retail, CPG and financial services. Clients like Visa, Coca-Cola, Macy's and Eddie Bauer have leveraged her expertise to develop and launch incredible lifecycle marketing, loyalty and retention programs.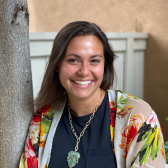 Profile
Sydney is a Client Success Manager at Cordial. She has worked in the email marketing space for about 8 years on both the production and client-side of the industry. At Cordial she goes above and beyond for retail clients, providing not only excellent email marketing advice but also cross-channel marketing strategies.
Event Information
The 45-minute session will consist of a presentation from our digital partner, Cordial followed by an intimate and interactive discussion with the speakers and your peers.
Topics covered will include:
Identify current gaps in your messaging program

Build out a testing plan based on 2021 messaging trends

Interpret results and determine winners