Digital
DTC and eCommerce Masterclass
Join senior marketers from leading DTC & eCommerce brands for an interactive half-day conference designed to showcase the latest tools, tech and trends in digital marketing. Update your knowledge, get ahead of your competition, master digital!
LONDON - Century Club, Shaftesbury Avenue
Free for senior marketers from leading brands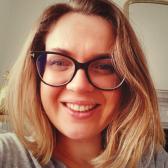 Profile
Experienced Senior Leader in Startups/Scaleups with a highly successful track record of working in eCommerce in the UK and internationally. Skilled in Strategy, Leadership, Marketing, Management, and Sales. Strong Senior Management Professional with experience in working with Private Equity investors as well as owner of managed businesses.
Past Attendees




Event Information
This event is not a traditional conference!
The DTC & eCommerce Masterclass will help marketing leaders develop cutting edge digital and eCommerce strategies to drive growth and new business opportunities as well as engage and retain existing customers.
During the first hour of the event, you will hear five case study filled presentations, that are capped at 10 minutes each to cut out the waffle.
The following two hours are dedicated to roundtable discussions, designed to enable marketing leaders from the most influential brands to share knowledge in a collaborative and interactive environment.
Once your mind is filled with new ideas, our brand keynote will deliver an insightful and inspirational case study presentation to close the event.
Show agenda
Registration & Networking
Check in with the event manager and mingle with fellow attendees.

How D2C Brands Are Reclaiming Customer Relationships With Owned Marketing
Mike Gartland - Klaviyo

Leveraging Advanced Segmentation to Drive 1:1 Personalised Marketing
Oliver Stewart - Optimove

How DTC Brands Can Benefit From Integration & Local Signals
Mike Fantis - DAC

The Third-Party Cookie Crumbles - How D2C Brands Are Using Game Logic to Capture Qualified Leads
Guðfinnur Trónd - LeadFamly

Stop Leaving Money on The Table - Time To Fix The Search Problem
Chris Baldwin - Zoovu

Roundtable Discussions
Meet the digital experts face-to-face, chat with other senior marketers about the challenges that you and they are facing, and get answers for the questions that mean most to you and your brand.

Keynote Presentation - Oddbox story - How Customer Feedback Lead to Successful Brand Repositioning
Magdalena Kolesinski - Oddbox
Close
Wrap up on networking opportunities with like-minded senior marketing professionals across an array of industries.

With thanks to our experts





Interested in becoming one of our experts?