eCommerce Masterclass
Where
Los Angeles - The Ace Hotel - 929 S Broadway, Los Angeles, CA 90015
63% of businesses have increased their digital marketing budgets just this past year. Managing channel splits and budget allocations can be complex, especially when working with a full funnel strategy across different channels with various KPIs. Join us for the eCommerce Masterclass in Los Angeles to ensure ROI for your marketing efforts and to network with senior marketers from leading brands. 
With snappy expert 10 minute presentations and intimate roundtable discussions this Masterclass is the perfect forum for you to gain valuable insights and practical strategies on how to drive engagement and increase conversions using content marketing and SEO, tips to optimizing your website and UX experience, data collection in a cookieless world, and how to build a digital transformation roadmap that aligns with your business goals and creates a competitive advantage.
You will also have the opportunity to participate in conversation-driven roundtables on the challenges you're facing within eCommerce. And if you already know what you'd like to discuss, just let us know. Our registration form gives you the chance to suggest core topics and help us shape the agenda - fill it out to secure your spot!
Don't miss this opportunity to gain the knowledge and skills you need to succeed in the fast-paced world of digital marketing.
Free for senior marketers from leading brands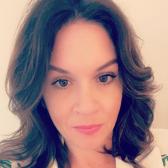 Marisa is the eCommerce Director for SiriusXM, where she manages selling products for several podcasts and entertainment outlets. She has a strong background in developing eCommerce business and building a strong brand, and manages three eCommerce channels under the SiriusXM umbrella.
Event Agenda
Show more
Registration, Breakfast & Networking
Attendees can enjoy a complimentary breakfast while networking with other professionals.
Expert Presentations
Industry experts will deliver presentations on a variety of topics within digital marketing. Attendees can expect to gain valuable insights and learn about the latest trends in their field.
Roundtable Discussions
A series of intimate roundtable discussions which will allow attendees to engage with their peers, share their thoughts and experiences, and gain new perspectives.
Revolutionizing the Shopping Experience with Customer Videos

An Introduction to Social Media Comment Moderation

Feelings: A Needed Component in Customer Connection
Keynote Presentation:
Marisa Morales, eCommerce Director at SiriusXM
Close
Attendees are encouraged to continue networking and engaging with their peers after the event concludes.
With thanks to our experts