HR
Employee Engagement Masterclass
Join senior HR professionals from leading brands for an interactive half-day conference designed to showcase the latest tools, tech and trends in the employee engagement space. Update your knowledge, get ahead of your competition, master HR!
LONDON - Royal Society of Chemistry, Piccadilly
Free for senior HR representatives from leading brands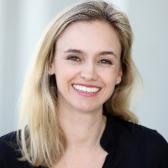 Keynote Speaker
Chief People & Culture Officer, onefinestay
Profile
Helen is a strategic business professional with over 15 years of experience in diverse settings ranging from start-up to large corporate with a track record of developing and implementing a talent and culture based people agenda aligned with business goals. She has extensive experience supporting significant business growth by delivering large scale change projects including restructuring, TUPE, mergers & acquisition and contract mobilisation. Her Industry experience has included Travel & Hospitality, Rail Construction & Engineering, Financial Services, Not-for-profit, Retail and Professional Services within both the UK, Europe and Internationally.
Attendees

Event Information
This event is not a traditional conference!
The Employee Engagement Masterclass will help HR leaders understand the latest trends in employee engagement, ranging from the latest tech tools to creating an enriching environment and a culture of workplace engagement.
During the first hour of the event, you will hear five case study filled presentations, that are capped at 10 minutes each to cut out the waffle.
The following two hours are dedicated to roundtable discussions, designed to enable HR leaders from the most influential brands to share knowledge in a collaborative and interactive environment.
Once your mind is filled with new ideas, our brand keynote will deliver an insightful and inspirational case study presentation to close the event.
Show agenda
Registration & Networking
With thanks to our experts





Interested in becoming one of our experts?