Sustainability
Future Fleet Masterclass
Join senior fleet managers for an interactive half-day conference designed to give all the information you need to successfully plan and manage the electrification of your fleet. Update your knowledge and reap the benefits in terms of cost savings, and moving closer to a zero carbon future.
BIRMINGHAM - Radisson Blu Holloway Circus, Queensway
Free for senior sustainability professionals from leading brands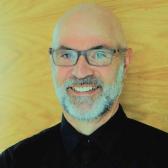 Keynote Speaker
Senior Transport Planner | EV Chargepoint Manager, Nottingham City Council
Profile
Mark has over 25 years' experience working in air quality, climate change and sustainable transport. He is currently the Project Manager for the Go Ultra Low Nottingham Programme. He is leading on the roll out of over 300 charge points across 16 local authorities in Nottinghamshire and Derbyshire and also helping deliver the activities related to Nottingham's successful bid for £6.1 million, as part of the UK government's Ultra Low Cities scheme that aims to help deliver a step change increase in electric vehicles. Mark has also been an electric car driver since 2014
Past Attendees








Event Information
This event is not a traditional conference!
The Future Fleet Masterclass will give senior fleet managers the information they need to successfully plan and manage the electrification of their fleet, sharing industry best practice and the latest innovations.
During the first hour of the event, you will hear five case study filled presentations, that are capped at 10 minutes each to cut out the waffle.
The following two hours are dedicated to roundtable discussions, designed to enable fleet managers from the most influential brands to share knowledge in a collaborative and interactive environment.
Once your mind is filled with new ideas, our keynote who has made a success of electrification, will deliver an insightful and inspirational case study presentation to close the event.
Show agenda
Registration & Networking