Digital
Future of Search Masterclass
The marketing world is changing quickly and search strategies need to adapt to the new paradigm. In this webinar, our partners from Yext will discuss the changing search landscape, the broken customer journey, and how successful brands are at adapting their search strategies.
Join us and our partners from Yext for this one-hour webinar and Q&A session. This session is intended for senior B2C marketers from across the UK.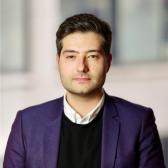 Profile
Ric Rodriguez is an experienced digital marketer with a history of partnering with internationally renowned brands. Ric currently works at Yext, a NYSE listed technology company, joining from Dentsu's iProspect, where he led a team driving organic search forward for clients that partnered with their sister media agency, Carat.
Prior to this, Ric held roles at well-known independent digital agencies, most notably within Croud, where he oversaw the SEO strategy for industry-leading B2B brand Regus with a remit across 100+ markets - and at Hearst's iCrossing, where he was part of the multi-award winning L'Oreal team.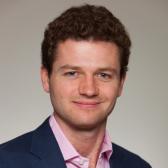 Keynote Speaker
Regional VP, UK & N Europe
Profile
Lawyer and accountant by training, now working to build and grow Yext's Enterprise business in the UK and Middle East. Adam has experienced life in large corporations such as HSBC and Deloitte, and in what was then a start-up at Yext. What has made each experience interesting is the people with whom he has experienced it, and it is those people who have motivated Adam. Having been the seventh employee in Yext's London office, he has watched the team grow to over 60, and looks forward to seeing it grow still further.
Past Attendees


Event Information
Whilst the pandemic has shaken up the world of marketing, for search marketers, a paradigm shift was already well underway - one which has the power to transform the web as we know it.
In this Masterclass, Ric Rodriguez, SEO Consultant & Adam Long, RVP, at Yext, will dive deep into the changing search landscape, the broken customer journey and, in conversation with Elton Grey at Creams, discuss how major brands are adapting their strategy to succeed both now - and in the future.
Whether you're new to search marketing - or a veteran, looking to expand your knowledge - this is not a session to miss!
Show agenda

Expert Presentations
Future of Search - Ric Rodriguez & Adam Long



With thanks to our experts

Interested in becoming one of our experts?