HR
HR Trends Masterclass
Join senior HR professionals from leading brands for an interactive half-day conference designed to showcase the latest tools, tech and trends in HR. Update your knowledge, get ahead of your competition, master HR!
CHICAGO - Low Res Studio, 1821 W Hubbard St, #203
Free for senior HR representatives from leading brands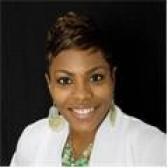 Keynote Speaker
Director, Human Resources
Profile
Dr. Katrina Thornton, known as KT, currently serves as the Director of Human Resources for Kellogg's U.S. Away From Home division. As an HR business leader with 14 years of experience with companies such as Target Corporation and Sears Holdings Corporation, KT is passionate about helping organizations positively transform their businesses through leadership coaching and team development.
KT earned a Doctor of Strategic Leadership degree and Master of Arts degree in Organizational Leadership – Human Resources Management from Regent University and she is currently enrolled in Cornell University's Diversity and Inclusion Executive Certificate program.
KT enjoys giving back to the community and encouraging young leaders on their career journey. She is a purpose- driven individual, and her life's mission is to break barriers, shatter negative stereotypes, and demonstrate excellence!
Event Information
This event is not a traditional conference!

The HR Masterclass will help HR leaders understand the latest HR trends, including employee engagement, health and wellbeing, HR strategy, HR technologies, talent acquisition, financial wellbeing, learning & development and more.

During the first hour of the event, you will hear five case study filled presentations, that are capped at 10 minutes each to cut out the waffle. The following two hours are dedicated to roundtable discussions, designed to enable HR leaders from the most influential brands to share knowledge in a collaborative and interactive environment.

Once your mind is filled with new ideas, our brand keynote will deliver an insightful and inspirational case study presentation to close the event.
Show agenda
Registration & Networking