HR
"HR needs to be aligned with the organisation's strategy and then assess where initiatives around engagement, wellbeing, L&D, mental health and D&I fit into this" – Talking HR with Kelly Pennell, Senior HR Business Partner, Awin
What is the biggest challenge facing HR and why?
The most prominent challenge facing most companies is what the world of work will look like as we transition out of the COVID-19 restrictions. Many companies, including Awin, are choosing to offer enhanced flexible working policies that enable staff to choose whether or not they work remotely. This will be a huge boost to employees' wellbeing and work/life balance, however it does mean that we will see a shift in organisations working culture, and HR will need to adapt to support this new "hybrid" way of working, where some staff are at home and some are in the office. This will pose a few key topics that HR departments will need to consider:
• Assessing what our company culture is in a "hybrid" set up and how this can be maintained and strengthened
• Onboarding and developing staff effectively
• Managing mental health and wellbeing and ensuring managers are equipped to tackle this
• Maintaining employee engagement
• How HR supports managers to adapt to this new way of working
On the other side, companies that are opting to go back to full-time office working will need to assess what the impact of this will be on their employees' engagement and wellbeing and how they support this transition back.
What's the most interesting development in HR you've seen recently?
I think it's been really interesting to see how companies have adapted their recruitment and onboarding processes for the remote world and as a result of a need for better D&I practices. Topics like diversifying your talent pool and reflecting on how you recruit and where you find candidates, blind recruiting, questioning certain educational requirements and having a heavier reliance on ATS tools are starting to happen across more organisations. Whilst I don't think most organisations have this perfected, it's been interesting to see the innovations that have come out of the last year and how we can continue to improve this.
Where do you see HR heading in the next five years?
Whilst this is something that has been on the radar for a while, HR on the whole hasn't cracked HR analytics and the use of AI. I think over the next five years, this will need to shift into the forefront of HR teams' priorities and utilised to better inform business decisions. This will allow HR teams to focus on better supporting people and culture, and help influence the future of how the organisation operates. It will also be interesting to see how legislation impacts how HR operates. Initiatives such as making mental health first aiders mandatory, as with physical first aiders, are being advocated heavily. Whilst more and more companies are supporting their employees' mental health on the strategy, it will be good to see this being a mandatory requirement, and to see how this will adapt and evolve mental health support resources at work.
Where must the HR industry change?
I'm a big believer in organisations focusing on employee engagement and wellbeing topics and I think this is something that needs to happen across the board as a priority. HR needs to be aligned with the organisation's strategy and then assess where initiatives around engagement, wellbeing, L&D, mental health and D&I fit into this. If you have an engaged, developed and diverse workforce who feel supported and have a healthy work/life balance, these employees will be better able to serve your customers, are more likely to bring new ideas and innovation, and will be more loyal, all of which research shows has a positive impact on companies' financial performance. We're increasingly seeing that newer generations in the workforce expect this, and I think it's something that HR will need to offer as a priority and not as an after-thought.
Through the last year, it's clearer more now than ever that D&I is a non-negotiable focus for all companies and HR teams. Not only because it's the right thing to do, but also because of the proven business benefit. Ensuring an organisation is diverse will allow innovation to flourish and employees will bring different perspectives and opinions. A crucial factor is ensuring that everyone in your organisation feels included. It's not enough to be diverse or simply offer standard unconscious bias training. Organisations need to prioritise strategies around inclusivity and ensure everyone feels part of the company and has an environment where they can thrive and feel empowered.
Is there anything that you're currently working on that you can share?
As part of Awin's flexible working policies, as of 1 January 2021 we have introduced a pilot of a 4-day working week. This has meant that HR has needed to adapt and enhance its offering to support this new way of working. A few projects we are currently undertaking as part of this are: continuing to adapt our performance review process to ensure a culture of continuous feedback and a focus on aspirations and development; aligning management competencies and expectations across the Group and using these to influence our management training programme; offering specific training for staff which focuses on developing the skills needed for our new way of working (both 4-day week and remote); and aligning a set of company values.
How did you start your career? How has your role evolved?
I started my career in 2013 as a HR Assistant focusing on HR administrative tasks and end-to-end recruitment. After around two years I took another HR Assistant role to support through a restructure. In this role I was very lucky to have great exposure early on in my career to TUPE and redundancy processes and what happens during a company takeover, which really helped me move into an Advisory role.
I joined Awin in 2016 as a HR Advisor and this role allowed me to develop my employment law and ER experience further, along with performance management and development. Due to the nature of my role, I organically supported the UK Client Services teams more heavily, so a move into a HR Business Partner role occurred, where I also heavily focused on employee engagement. As a Senior HR Business Partner, I now support the UK and Italy and look after Leadership Development for the Group. I have great exposure to global projects and initiatives, including leading a project to define our company Values and work with the broader HRBP team to ensure we offer the best possible service and experience to all employees across the Group. Working at Awin has allowed me to develop a broad set of experience and I couldn't be more grateful.
What is your lifelong passion away from work?
I love to travel and being able to explore different places and I can't wait to be able to start travelling again once we can safely do so. Being in a lockdown and having restrictions for the last year has made me realise how little I've explored the area where I live. Getting out into nature has helped me a lot throughout the last year and exploring local parks and beaches has been lovely. What can't you live without? Good question! Throughout lockdown I'd have to say Netflix but on a more serious note definitely my friends and family and of course my cat, Poppy, who has been a guest star on many Teams calls over the last year. Not being able to see the people closest to you, makes you realise just how important certain people are in your life.
If you could retire to anywhere in the world right now, where would you choose?
Florence in Italy without a doubt! I love the relaxed way of life, how beautiful it is and spending long days walking around and exploring. Florence also has a lot of happy memories for me so I'd definitely love to retire there, I'd happily settle for a long weekend there once we're allowed to travel again! What else should we know about you?/Final thoughts? I really hope that a big positive that comes out of COVID-19 is that HR and organisations have a renewed focus on employees, their wellbeing and a realisation that offering a job, basic salary and benefits is no longer enough. I hope that the way HR teams have adapted to the pandemic proves that HR can be innovative and is a crucial business function that has a direct impact on the organisation's success.
With special thanks to: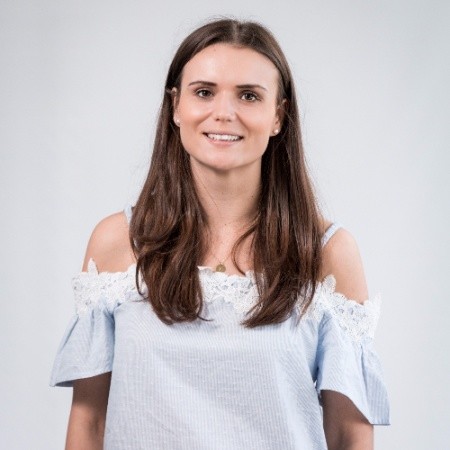 Kelly Pennell
Senior HR Business Partner, Awin