"I get so much more energy when working with people in real-time rather than just via screens" – Talking digital with Kate Sutch, Director, MCD Shopper & Omnichannel Activation, the LEGO Group
What is the biggest challenge facing the digital marketing industry and why?
Where to start?! Our programs need to be digital-first, shopper-centred and implemented fast, with a startup-inspired approach, never forgetting the all-important bricks & mortar touchpoints that play a vital role in the shopper's path-to-purchase, both on discoverability and conversion.
What excites you? What do you think will be the next 'gamechanger' in digital marketing?
I can't wait to see more high-quality livestreaming, maybe another "old" digital marketing execution like QR codes making a comeback in 2022 and that Online to Offline and Offline to Online (O2O) encourages brands to invest in both online and bricks & mortar activations.
What's the most interesting digital campaign you've seen recently?
There are a few: I loved Spotify's 'Only You' campaign with individual experience and personalized playlists to celebrate every one of their 356m users – I'm one of them. They offered audio birth charts and unique personalized mixes, linked to email, in app and online campaign bursts. Of course the highlight is their year-end "wrapped" series of the songs I have listened to most during the year – a great way to engage with me as a user.
What was your experience of working through the pandemic?
Too many team meetings and missing the in-person interaction, sharing and sparing. But here is hoping 2022 will be able to take us to events, in person meetings and into the office more than the last two years! I get so much more energy when working with people in real-time rather than just via screens.
What burning question would you like to ask other industry experts?
1) Have you embraced O2O executions?
2) Do other retailers and brands have a shopper-first mentality?
3) What are you doing to understand your shoppers better?
What gives you the greatest pleasure from a work perspective?
Working for a brand that I love to gift and build myself. It's a great way to step away from our otherwise very digital and screen-led lives, get hands on, switch off, have fun and bring fun and learning to millions of kids worldwide.
What do you wish you'd known 10 years ago?
That QR codes do in fact work when shoppers engage, that you can't just "forget" about the digital space and invest in Instagram when it started 10 years ago.
Who has been the biggest influence on your career?
My sister. She was working for LEGO Group before I joined and shared a job opening, or rather a maternity cover for 6 months… and here I still am 24 years later! She is also someone who always asks: "How can you do better?"
How do you manage work/life balance? How do you unwind?
I love to play sports, travel, watch TV and cook. During lockdown, as we couldn't travel, we decided to "visit" the world by cooking our way through different countries, starting from the letter A, i.e Austria going to Z, Zimbabwe. So much fun in cooking the top dish of each country and brushing up on Geography on the way…did you know there is no country in the world starting with X and W?!
What else should we know about you?
I have moved countries 15 times, am half Austrian, half English, have worked for the LEGO Group for 24 years, and get super motivated to build up team capabilities around shoppers.
With special thanks to: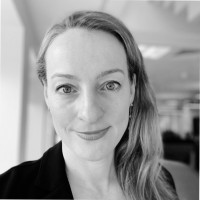 Kate Sutch