Digital
"I think history is important for learning, but the reality is the world is changing so rapidly that what is important now may not be relevant in 10 years" – Talking Digital with Natarscha Lunde, Marketing Director at KONG
What is the biggest challenge facing the digital industry and why?
Given the current year we have all had, locked in our homes for various time periods, in my industry it is about engagement. While many people have enjoyed being a home, most pet people like to engage with others this means visiting a store and talking to a "real" person about their pet. So how do pureplay online retailers keep their newly acquired customers?
What excites you? What do you think will be the next 'gamechanger' in digital marketing?
Watching the digital space continue to evolve. I wish I knew – I would invest and be able to retire early!
I think it will continue to focus on personalisation and customisation. People want to feel special and unique, so the digital channel needs to be able to identify my purchasing drivers from past history and then make recommendations. However, currently it still feels like you are being bombarded with ads' it's a fine line between a recommendation and advertising, so getting that balance right will be the difference between getting buy-in and a sale and me ignoring the push notification.
What's the most interesting digital campaign you've seen recently?
I think the QANTAS and Tourism Australia's use of both the long and short version of advertising. The recent trend has been to use short version only to engage in quick sharp delivery, both these recent campaigns have launched with both a short and long version. They are both very emotive campaigns – QANTAS's music choice is particularly evocative, and the Tourism AU campaign uses beautiful cinematography to draw you in. What burning question would you like to ask other industry experts? Do you think the online/ eCommerce focus that occurred last year because of the pandemic will be maintained or that consumers will return to pre-COVID shopping habits of instore retail?
What do you wish you'd known 10 years ago?
I think history is important for learning, but the reality is the world is changing so rapidly that what is important now may not be relevant in 10 years. So don't sweat the small stuff and we all make mistakes, just be sure to learn from them.
How did you start your career? How has your role evolved?
Originally, I started as a sales rep, then moved into product development roles, which evolved into brand management and finally traditional senior marketing positions. I think this path has given me a unique insight into the full product lifecycle from all major touch points in a business.
In my current role, one of the biggest changes has been the increase in online retailers. Managing a brand is not just about how it looks and feels instore but also now how it is treated online. This means not only creating merchandise guidelines for instore but also for online. This can be a challenge given there is not a universal program for websites/eComm stores and their functionality can vary, so how do you create a consistent look and feel so consumers know it is your brand when they are searching, but still give each reseller the ability to have an SEO/SEM advantage? How do you control the internet?
How do you manage work/life balance? How do you unwind?
I am very family focused with two young boys (7 and 2), so they keep me grounded and ensure that I'm outdoors kicking a ball or playing at the park as often as possible. I am lucky to be able to work from home two days per week so travel time to and from an office doesn't eat into family time and gives me flexibility to attend school functions and focus on Mum stuff too.
I love reading and reading anything – give me a good psychological thriller, romance or historical adventure to escape into. One of the hardest things about lockdown has been my inability to travel – for me the plane ride and nights in a hotel room meant I could read without interruption!
What is your lifelong passion away from work?
Cooking – in particular, baking. I have an old recipe book from my grandmother that has recipes from my childhood, that I now get to create for my boys.
What can't you live without?
My family, coffee and wine, both of which help me survive my family! I think it's a healthy co-dependency. What else should we know about you?/Final thoughts? For me digital marketing is part of the marketing mix, it should be considered a tool in the arsenal for any brands success, not a silo.
With special thanks to: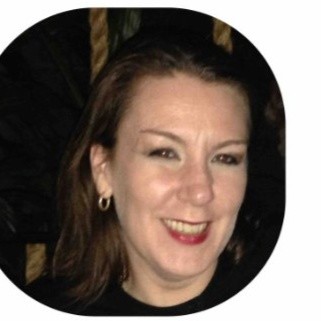 Natarscha Lunde
Marketing Director at KONG