Digital
Keynote Spotlight - Brianna Showell
Energy giver. Risk Taker. Creative Mind. These three things describe Brianna Showell's approach to work and life. A brand marketing strategist with 17 years across various functions at Nike, she has held roles in product creation, merchandising, innovation positioning and brand marketing. Currently the Global Brand Marketing Director for Nike Kids, she leads her team in finding new ways to bring sport to kids across the globe. Currently trying to elegantly mix digital and sport to keep kids active. Her passions include spending time with her husband and two kids (nine and seven), running her personal styling & vintage clothing retail "side hustle" Reina Style Consulting and swimming every chance she gets.
Who are your top 2 rockstars in Digital?
I think that StitchFix is doing some amazing things around really using data to better serve their customers. They obsess each data point received from customers to make sure that their future interactions are more targeted to what they want and need. Amazing.
I have to go with Instagram for my second answer. It's become absolutely necessary to have and use as a tool for marketing. Being able to create something that has become so integrated into people's every day is pretty impressive…even if we all wish we used it a little less.
What new technology or platform are you most excited about this year and why?
I get really excited about seemingly simple things that make my life better/easier. There isn't one in particular that stands out, but some of the things that I use daily that I love are:
My Kindle: At any given time, I'm reading 4-5 books. Across fiction, business, self-help, biographies, you name it. I love reading and love that I can take all of my books everywhere I go without lugging them around.
Evernote: When I read on my Kindle I highlight and then systematically move all of my highlighted clippings into separate notebooks in Evernote (I know, a bit crazy). But I love that I can go back to a book and have all of the excerpts I found interesting all in one easy to find place.
Todoist: I use Todoist to keep all of my separate to-do lists straight. work projects, Reina Style Consulting content ideas, parenting, books I want to read, places to go, movies to watch, etc.
Mint: I use Mint to track all my finances and I love that it brings all of my accounts etc into one place to easily track trends/budgets, etc.
I'm also a big fan of Headspace for meditation and living mindfully.
What do you wish you'd known 10 years ago? (If you could ask yourself)
Other than the winning number for the mega-millions lotto?? Honestly I would have started working with a life-coach sooner. I've been working with an executive/life coach and it has been such a source of growth and clarity. Some seemingly simple things like being able to articulate and make decisions through your core values are so important. I wish I had done that work sooner to truly guide me in tough decisions and pivots in my career. Find someone that can ask you good questions and commit to seeing you through a period of growth—whether it is a mentor, or a hired professional or even done through a book like "Find your Why" by Simon Sinek. It's an exercise you won't regret.
What is the buzzword or phrase you'd like to ban forever?
"Good Shout" in meetings. It absolutely destroys me. I don't know why, I just think it's the weirdest thing to say (and people say it A LOT).
With special thanks to: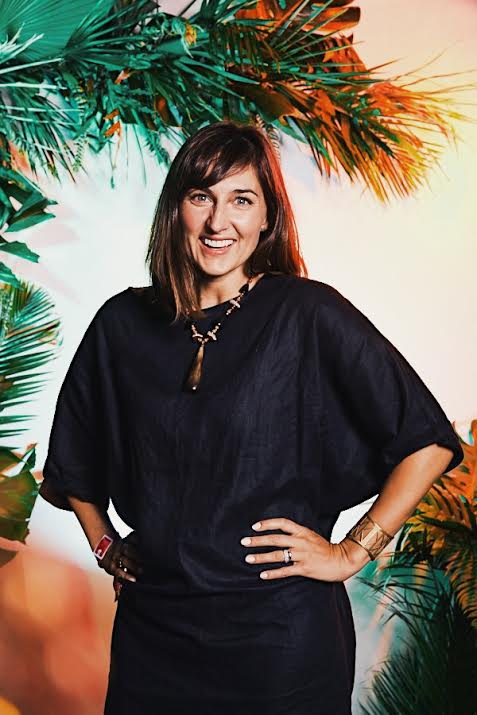 Brianna Showell
Global Brand Marketing Director