Digital
Keynote Spotlight - Faith Yi
A conversation with Faith Yi, Director of Brand Communications at The Kimpton Hotel & Restaurant Group.
Who was/is your best boss?
I've been lucky enough to have supportive and empathetic bosses throughout my career, whether it was as an intern supervisor or as a department head. My best boss is an amalgamation of all of them: they have trust and transparency with their team, champion individual contributions, and practice what they preach. I've always had freedom to shape my own career path and that level of empowerment has been invaluable. I can genuinely count my bosses as both friends and mentors.
How do you unplug?
I'm always craving foliage, mountains and bodies of water. I grew up in the Pacific Northwest and all my stresses melt away around natural landscapes. For more of an everyday relaxation, I got into the skincare game a bit late but can wax poetic about taking care of your visage as early as possible.  
What is your life-long passion (professionally and personally)
Travel! It's surreal that I'm working in an industry that I'm genuinely passionate about. The largest chunk of my budget probably goes to travel with zero regrets. I've studied abroad, joined young traveler groups and of course, always make the most of bleisure (business + leisure) trips. My favorite destinations thus far have been Slovenia and Iceland; I can't sit on a beach for more than a day. My piece of advice is to not over plan even if you want to pack everything in. Leave room to get a little lost and walk everywhere you can.
What is the biggest challenge facing marketers today?
Honestly, it's shaking the perception of conventional audience demographics. You can't neatly lump an entire group of people together based on the year they were born. We live in a highly connected, global society and there's old souls, kids at heart and everyone in between. It's frustrating when brands can't figure out it's emotional connectors and psychographic interests that define us, not what's listed on our driver's license.
What one technology are you most excited about this year and why?
Instagram's decision to pilot suppressing visible likes should be an interesting move – for both content creators and brands alike. In terms of actual technology, I heard there's an auto-translator gadget that's being funded by Indiegogo. It sounds like science-fiction and I'm here for it.  
What is the buzzword or phrase you'd like to ban forever?
"Can we socialize this?" I know what you mean but I cringe every time.
Who else should we interview?
I nominate Alison Reimers, Kimpton's Director of Brand + Marketing
With special thanks to: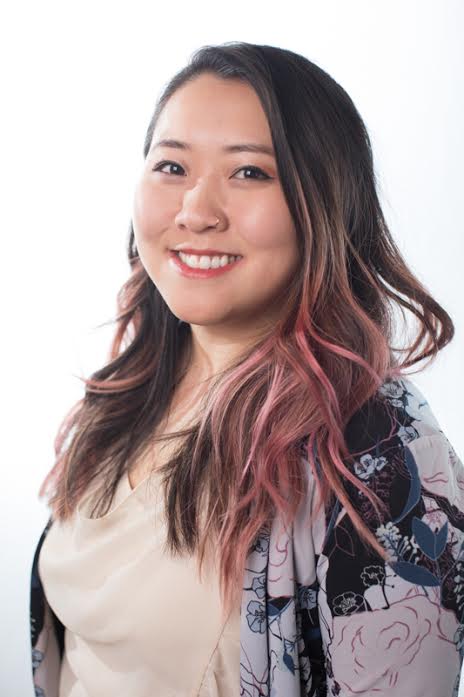 Faith Yi
Director, Brand Communications