Seeing team members grow in confidence and realise their potential is incredibly rewarding as a manager" – Talking Digital with Catherine Loftus, Head of Brand at Bird & Blend Tea Co.
What is the biggest challenge facing the digital industry and why?
I think differentiation and reaching new audiences is becoming increasingly challenging in digital. When focusing on growth, the temptation can be to throw everything at black box channels where you can sink a lot of marketing spend without really knowing what kind of an impact it's having at the top of the funnel. This isn't necessarily anything new, but rather, today's version of that challenge. As a consumer, I welcome better protections on how our data is used, and as a marketer it just means we need to work smarter to achieve results.
What excites you? What do you think will be the next 'gamechanger' in digital marketing?
Consumers are savvy and are increasingly holding brands to higher standards. So for me it's exciting to see brands responding to this by offering digital experiences that also reflect deeper values or solve real problems. Challenger brands like Daye, Skin & Me, and Wild Deodorant come to mind as doing this well.
What's the most interesting digital campaign you've seen recently?
I'm a sucker for subscription products and have a few brands I've bought from recently that have really nailed it. Take 'Skin & Me' as an example again. I saw a series of targeted paid social ads combining some great social proof via influencer marketing plus brand and product benefit messaging. Their web experience then took me through a really seamless and what felt like a completely personalised digital skin consultation. In minutes I was presented with a formulation designed for my particular needs with a compelling introductory pricing offer.
A couple of days later my skincare product arrived through the door in 100 per cent recyclable packaging – and it works a treat. There are a wealth of digital-first D2C brands like this that heritage and mainstream brands should be watching very carefully.
What was your experience of working through the pandemic?
Like many others, I experienced a combination of challenges, learnings and significant shifts through the pandemic. I had a lot of time to think about what's most important and actually switched roles, going back into B2C/small business when I realised this is really where my heart lies. Personally, I made a lot of changes that put wellbeing higher up my priority list, including relocating just further along the coast, getting a bike and a paddleboard, and welcoming a puppy into my family! These were changes driven by a refocus on what's important that I think it would have taken me years to make had the pandemic not happened.
Working 100 per cent remotely for the very first time was a learning curve too, of course. A hybrid model seems to be the best way forward. Having the freedom to flex your hours and location depending on the type of work you are doing and your personal circumstances is a very important step forward and creates greater opportunities for many, which is brilliant.
What burning question would you like to ask other industry experts?
As we – hopefully – move into the post-pandemic era, what trends, consumer attitudes and behaviours are you planning for in your product and marketing strategy in 2022 and beyond?
What gives you the greatest pleasure from a work perspective?
Something I've become increasingly passionate about over the last couple of years is the development of successful and happy teams. Seeing team members grow in confidence and realise their potential is incredibly rewarding as a manager. And nothing beats the buzz of seeing hard work come to fruition and getting positive feedback from customers.
What do you wish you'd known 10 years ago?
Careers are built over time and through a combination of opportunity, hard work, experience and those around you. Stop and listen, you might just learn something.
Who has been the biggest influence on your career?
I've had the incredible privilege of working with some really exceptional women in my career. I'd like to give a mention to Jess Stephens, currently CMO at Kit & Kin, who saw something in me many years ago when we worked together and was a huge role model for me. Angela Laws, Social Media & Community Manager at TrustedHousesitters, who is the most inspiring and passionate person I've ever worked with and absolutely unwavering in her commitment to her values. And Natalie Rockall, who works as an Email Marketing Consultant, taught me so much and sparked my interest in CRM, which opened up some fantastic opportunities early in my career.
How do you manage work/life balance? How do you unwind?
My aforementioned puppy gets me outside and away from my desk multiple times a day! Honestly, work/life balance is something I have really struggled with over the years. I've come to the conclusion that when you love what you do it's not always the right thing to draw dividing lines between 'work time' and 'personal time', but it is possible – and essential – to establish healthy boundaries and take regular stock of what patterns may actually be holding you back in both areas. I have found my best ideas often come to me when my brain is in idle mode so avoiding the temptation to constantly consume content in any downtime, be that listening to a podcast, reading articles or scrolling LinkedIn, is a great place to start.
What else should we know about you?
In the first lockdown I partnered up with a brilliant organisation called Silicon Brighton to run some marketing events aimed at those early in their careers, called Marketing Talk. We live-streamed some really insightful talks by marketers on a range of topics from landing your first marketing job to behavioural psychology - you can watch them back on the Silicon Brighton YouTube along with their other virtual tech events here. https://www.youtube.com/c/SiliconBrighton
With special thanks to: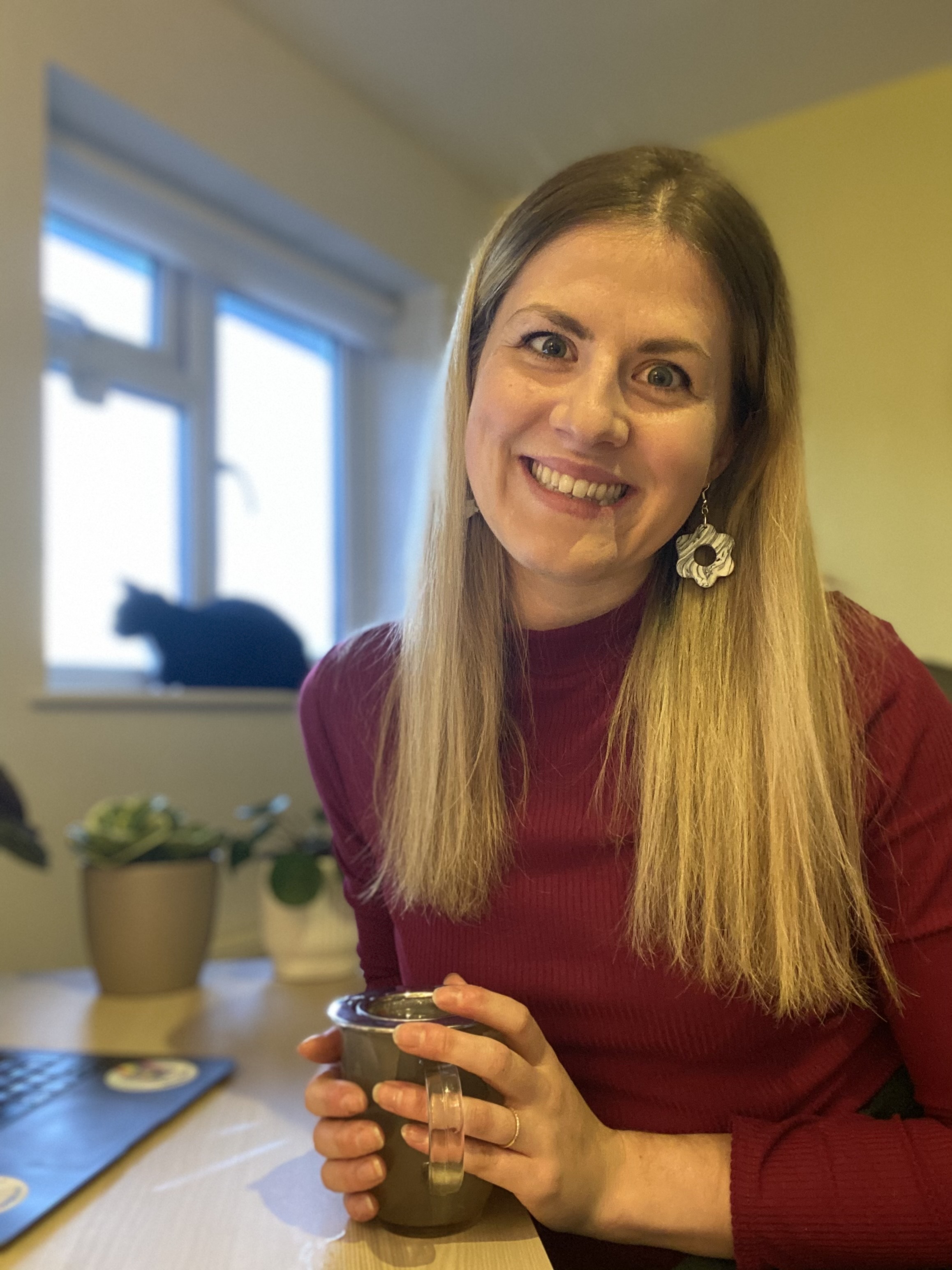 Catherine Loftus
Head of Brand