Successful companies never build products; they sell experiences, and they always focus on their values" – Talking digital with Antonis Konstantinidis, Senior SEO, Charlotte Tilbury Beauty
What is the biggest challenge facing the digital industry and why?
Looking on the changes that have happened in the last few years it is very difficult to pinpoint just some challenges. One of the biggest ones though, I believe, will be to learn more about your customers and get more data about what they do and how to target them. After the changes that Apple made and cut down data access to other apps, it's more important to find ways to target the right customers. Additionally, SEO and paid advertising are becoming more competitive and digital marketers can't afford to waste time or money on content or keywords that are too broad or poorly targeted.
What excites you? What do you think will be the next 'gamechanger' in digital marketing?
I think augmented reality will change things at some point and will make huge changes in how we promote brands. People will "see" and "search" for brands/products at the same time and somehow ads will be added into the picture. The future is visual, and I don't think it has been set in stone yet…but we are heading in that direction.
What's the most interesting digital campaign you've seen recently?
I really like the "last mile" campaign by VW for the beetle. It was truly a special video for a car that is retiring and means so much to so many. Whatever content you produce, you need to add emotion.
What was your experience of working through the pandemic?
I think, I had quite a good experience and enjoyed most part of the "working from home" situation. It was a good opportunity to spend time with my family and get on with some personal projects. However, you realise how important it is to have personal connections with other employees to get things done. There were many times I missed having the opportunity to stand up and go to the next office to get an answer to a quick question. You can't have it all!
What burning question would you like to ask other industry experts?
If you could make one product to help SEO professionals, what would it be?
Digital marketers often talk about the value exchange. Do you think consumers appreciate the concept?
I think they do, and you can see that by the companies that are sitting on top of the list in each industry. Successful companies never build products; they sell experiences, and they always focus on their values. Apple, Nike, Coca Cola are prime examples of that. Consumers really want to connect with brands that have the same values as them. Whether that is for a sustainable future or anything else. If you are not focusing on your values as a brand then you are missing out a lot.
What do you wish you'd known 10 years ago?
I wish someone would have told me that I already had significant experience in working with companies like PokerStars and Betfair and I could value myself more. It's important to build your personal brand and to continue to support it. I never tried to do that up until recently, which was bad.
Who has been the biggest influence on your career?
I have managed to take a little bit from all my ex-managers during my SEO career. They have helped me evolve and everyone gave me a different lesson. In terms of SEO though, the biggest influence was my co-worker Rav Sandhu when we were working together at PokerStars. He was the one that always said to me that if you need to rank number 1 in search you need to go a bit against the crowd sometimes and think outside the box. Until this day I try to follow that mentality. Always listen to everyone and test everything but do not blindly follow any advice.
How do you manage work/life balance? How do you unwind?
I try to exercise a lot and train two times a week. The last 10 years I have been practising a martial art called Brazilian Jiu Jitsu and I am getting closer to get my black belt which I am really looking forward to. It's great to unwind, relax your mind and makes you more eager to come back to the office.
What else should we know about you?
Not sure, but I am always open to any questions so feel free to reach out to me. I am hoping that I will manage to find time to conquer my stage fright in 2022 so I can speak at some conferences about SEO.
With special thanks to: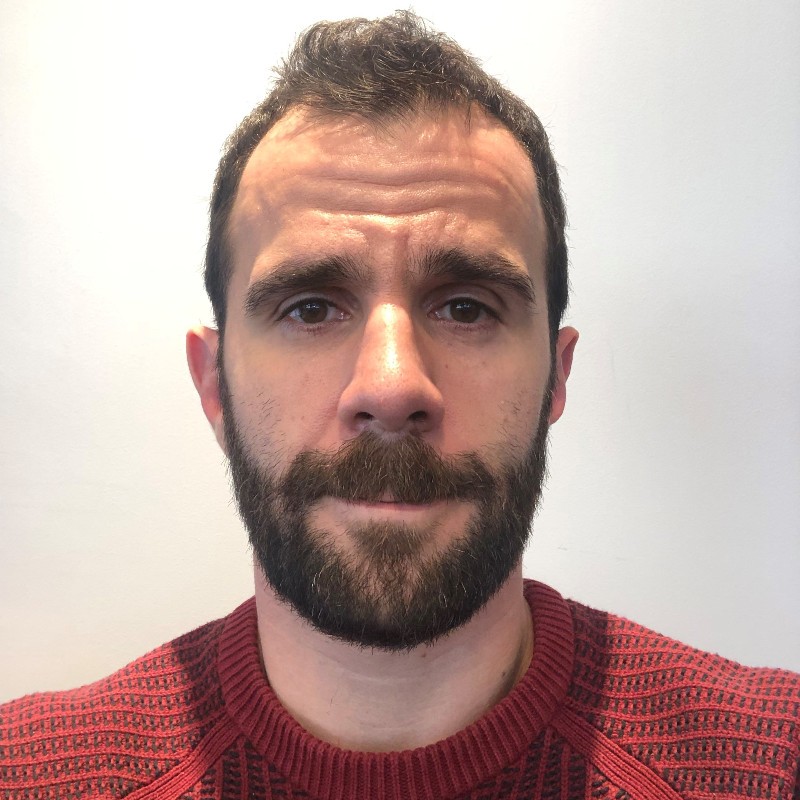 Antonis Konstantinidis
Senior SEO