Digital Marketing Masterclass
Hear from thought leaders, connect with senior marketers, and tackle your biggest challenges at our Digital Marketing Masterclass. With snappy expert presentations and intimate break-out rooms, this Masterclass is the perfect forum for you to discover the latest Digital Marketing strategies and solutions.
Where
NEW YORK - Scandinavia House, 58 Park Ave, New York, NY 10016
Created for an audience of senior marketing professionals from across New York and surrounding areas. Please plan to arrive by 9:00am ET.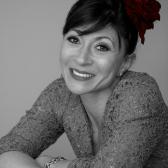 Vice President of Marketing - Fine Fragrances
Miranda Gordon is the Vice President of Marketing, Fine Fragrance, at MANE in New York City. She has been in the perfume industry for 25 years and is the curator of MANE Gallery, a series of olfactive installations designed to explore specific challenges facing the fragrance industry and to propose immediate, actionable business solutions. Originally from Honolulu, Miranda holds a degree in Classical Archaeology from Princeton and an MBA from Columbia. She loves art history, mythology, children's literature, city gardening, vintage fashion, and the Oxford comma. One thing she'll never turn down is an invitation to karaoke.
Past Attendees







How it Works
Our ethos is simple. We want you to be an active participant. That's why we've developed a format designed to optimise interaction and engagement.
We start our Digital Marketing Masterclass with a series of 10 minute expert presentations before moving on to our expert-led roundtable discussions. Each roundtable lasts 20 minutes. When the time's up, the expert at your table will move on and you'll be joined by a brand new speaker.
These intimate 20 minute sessions are the perfect forum for you to ask questions and find solutions to your digital marketing challenges.
And if you already know what you'd like to discuss, just let us know. Our registration form gives you the chance to suggest core topics and help us shape the agenda. Click the button to register now.
Show agenda
Breakfast & Networking
Join us for complimentary breakfast refreshments and networking with peers!


Turning Creators Into a Scalable Media Channel

Tactics and Trends for the Marketing Funnel of Today


All Good Marketing Begins with Storytelling, and the Digital Context Doesn't Change That.
Miranda Gordon - Vice President of Marketing - Fine Fragrances


With thanks to our experts





Interested in becoming one of our experts?