Mobile and App Marketing Masterclass
Join senior marketers from leading brands for a conference designed to showcase the latest tools, tech and trends in mobile & app marketing. Update your knowledge, get ahead of your competition, master mobile!
LONDON - Royal Society of Chemistry, Burlington House
The latest digital tools, tech and trends created for an audience of senior mobile & app marketing professionals from London and surrounding areas. Please plan to arrive by 8:30am GMT.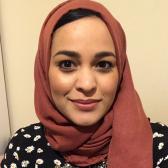 Nazish Saleem is the Digital Channel Manager for Morses Club and brings over 10 years experience in digital marketing. Her focus is improving the online customer journey through content, SEO and UX optimisation for new and existing customers.
Past Attendees



Event Information
Every brand in the world knows they need a mobile strategy, as consumers increasingly turn to mobile to help them with every aspect of their daily lives. And with virtually all the time consumers spend on their phones spent in-app, app marketing is a vital piece of the picture. Especially when you consider there are around 3 million apps available on Google Play, and another 2 million in the Apple App Store, competing for people's attention.
At the Mobile & App Marketing Masterclass, you will hear from experts how to successfully engage with customers and prospects on mobile. You'll also learn how to rise above the noise and get your app downloaded, and how to keep your app's users loyal to it.
The event will consist of five presentations each capped at 10 minutes delivered by our digital partners providing insights on emerging trends and technology. The sessions will be followed up by a series of five roundtables designed to enable marketing leaders from the most influential brands to share knowledge in a collaborative and interactive environment.
Show agenda
Registration & Networking


Humanising Your Digital Customer Journey
Magith Noohukhan, Customer Engagement Evangelist - Braze
Return on Experience: Three Practical Use Cases
Laura Davis, Customer Success Manager EMEA - AppsFlyer

Creators & Performance. Your New Media Mix
Omri Argaman, CMO & Co-founder - Zoomd

The Power of Location
James Sexton-Barrow, Head of Planning - Mobsta


Keynote Presentation - PWAs in practice – A Case Study on the Morses Club Customer App
Nazish Saleem, Digital Channel Manager - Morses Club


With thanks to our experts




Interested in becoming one of our experts?