Virtual HR Trends Masterclass
Join senior HR professionals from leading brands for an online interactive session designed to showcase the latest tools, tech and trends in HR. Update your knowledge, get ahead of your competition, master HR!
EAST COAST - Online Event
The latest HR tools, tech and trends created for an audience of senior HR professionals within the East Coast. The event starts at 9:00am EDT.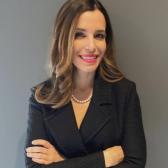 Keynote Speaker
Director of Employee Engagement and Experience
18+ years of broad work experience in hospitality (Hilton, Starwood), consumer packaged goods (Procter & Gamble) and technology (Mastercard), Dalia's passion is in the areas of employee engagement and the experiences that propel it.  Driven by establishing human connections, building networks and surrounding oneself with champions who will inspire, coach and mentor, Dalia believes in Mastercard's mantra that we all have the opportunity to do well by doing good if decency is at our core.  Data + empathy + transparency = trust and is what will help create workplaces of the future where top talent will want to come to work and where they will want to stay.  Dalia lives and works in Westchester County NY along with her two daughters and puppy and is looking forward to the chance of traveling again once the pandemic is over.
Past Attendees






Event Information
The HR Trends Masterclass is designed to help HR leaders understand the latest tools, tech and trends in the market. Our roster of HR Experts will give rapid-fire 10 minute presentations to each breakout room, highlighting case studies to display the latest HR trends and best practices, followed by 20 minute peer-to-peer discussion groups.

Our Virtual Masterclasses have three breakout room rotations, each featuring a 10 minute presentation from one of our HR Experts, followed by 20 minutes of peer-to-peer discussion. These events are designed to be highly interactive and if you're planning on joining us, we strongly encourage you to participate in the discussion with your audio and video on!
Whether it is through employee engagement, health and wellbeing, HR strategy, HR technologies, talent acquisition, financial wellbeing, learning & development, we're sure to address your employee engagement needs during this 2 hour event.
And you can help us shape the agenda by suggesting core topics to focus on during the registration process. We hope to see you at the HR Trends Masterclass in September.
Show agenda
Check In & Welcome
Join Zoom meeting


Expert Presentations & Roundtable Discussions
Three half-hour sessions led by expert speakers where presentations and roundtable sessions enable you to share knowledge with other senior HR leaders about challenges currently being faced and allow you to get answers for the questions that mean most to you and your brand.


Keynote Presentation
Dalia Lenskis - Director of Employee Engagement and Experience


With thanks to our experts


Interested in becoming one of our experts?