Sustainability
Virtual Sustainability Masterclass
Join senior corporate sustainability leaders from the biggest organizations for an online interactive session designed to showcase the latest tools, tech and trends in driving positive sustainability outcomes in your company. Update your knowledge, get ahead of your competition, master sustainability!
The latest tools, tech and trends created for a virtual audience of senior sustainability professionals.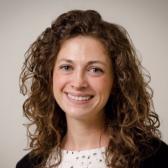 Keynote Speaker
Director, Sustainability at Tate & Lyle
Profile
Anna Pierce is the Director of Sustainability at Tate & Lyle; a 160-year-old business-to-business ingredient producer, headquartered in the UK. She is working to re-imagine the Tate & Lyle's sustainability program focusing on programs that will provide the greatest opportunity for positive impact and further demonstrate the company's purpose of "Improving Lives for Generations".
Anna has spent her career in the Environment, Health and Safety field and joined Tate & Lyle after spending her career at General Electric.
Attendees







Event Information
The Sustainability Masterclass will help sustainability leaders from the biggest organizations develop cutting edge, science backed strategies in operations & supply chain, energy & waste management, product innovation, employee engagement, consumer engagement and communications.
The event will consist of three presentations each capped at 10 minutes delivered by our digital partners providing insights on emerging trends and technology. The sessions will be followed up by a series of three 20-minute virtual roundtables designed to enable corporate leaders from the most influential companies to share sustainable knowledge in a collaborative and interactive environment.
Once your mind is filled with new ideas, our closing keynote will deliver an insightful and inspirational case study presentation to close the event.
Show agenda
Check in
Join Zoom meeting.

The differentiation between looking good and doing good.

Stephanie Moon - Co-Founder + Chief Strategy Officer

Why trying to communicate 21st century concepts in 20th century software doesn't work
Colin Grant - Chief Commercial Officer

Solar Anywhere
Dan Ncilroy - Director

Virtual Roundtable
20-minute virtual roundtable sessions allowing you to share knowledge with other corporate leaders about common challenges facing the industry. You'll meet the sustainability experts and get answers to the questions that matter to you the most.

Keynote Presentation
Anna Pierce - Director, Sustainability


With thanks to our experts



Interested in becoming one of our experts?