Digital
Innovating with Data at Scale Masterclass
Join us and customer data experts, Segment for this one-hour webinar starting at 9am in London, 10am in Western Europe.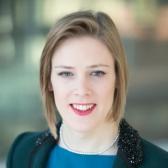 Past Attendees




Event Information
Data plays a key role in growth and innovation. Yet, in many companies it is exceptionally difficult to work with data that is siloed across the organisation. Data democratisation can help alleviate the pain felt by the "data-poor" and your overtaxed data team. In this webinar, you'll learn about actionable methods to help your organisation excel at using data to drive growth and innovation, while simultaneously increasing efficiency.
Show agenda

Innovating with Data at Scale
Christy Haragan - Segment



With thanks to our experts

Interested in becoming one of our experts?