Digital
Keynote Spotlight - Anouk De Lange
Who was/is your best boss?
In my very first 'media' job I was fortunate to have an amazing coach – Thomas Garnesson. Apart from making sure our team was always strong as a whole, he is one of the few bosses I ever worked for who made sure praise/feedback/rectification was done just and often, leading by example in ways of management style and I very much wanted to be like him when I grew up. How did you start your career? Via an internship at a fashion company in the Netherlands, doing their 'google and email' which 14 years ago was with fixed ppc pricing modules and a 'send to all' mailer from wordpress.
What do you wish you'd known 10 years ago? (If you could ask yourself)
That you got to keep learning. Prior to the job I am at now, I spent a couple of years in a top strategic management role for a big international company, the pay was a dream but I was the boss. All questions were asked to me. I had no mentor, nobody to learn from and as a 25 year old at the time – that was too much too soon. I would have liked to tell myself to never take a job where you're not going to learn anything new. It's comfortable, but incredibly boring and it'll thus never last.
Where do you see digital marketing evolving (5 years/10 years)?
Taking over from traditional marketing, especially in areas such as PR – those traditional agencies are in a lot of trouble. I'm also expecting a lot more intelligent automation that'll take over from classic SEO and email. In 5-10 years, everyone in digital marketing will be a data expert – no need for fancy data analysts anymore. We'll get all the tools needed to understand it ourselves (as marketers).
Digital marketers often talk about the value exchange. Do you think consumers appreciate/give a monkey's about the concept?
Oh yes, but only when it's not met. Consumers expect more than most brands give. If you don't see, value and respect that as a brand – you'll fail. Vise versa, consumers know their value added and wish to be treated as loyal customers (if they are). E.g. how often do you go to the same local restaurant? Or visit asda.com for your weekly shop? Is it just for the convenience? Is the curry really that good? Or is it because Resh knows your name and always adds that extra poppadom for you? The latter would be the best scenario for loyalty. The value exchange is real and applies to every business, world wide. And consumers know brands dependence on that concept.
Will the Facebook/Google duopoly reign forever? If not, what will finish them off?
The only thing that reigns forever is the house of Windsor. Facebook is doing worse than google in terms of continuity and will fall before google does, unless it innovates. What will finish them off is legislation from the Trump administration.
With special thanks to: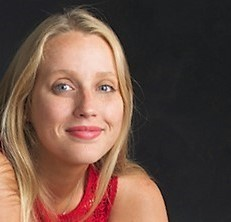 Anouk De Lange
Head of eCommerce & Marketing, National Lighting