Digital
Keynote Spotlight - Ronan Gay
Who was/is your best boss and why?
An impossible question! I've been lucky to keep having great bosses. My current manager, Katherine Gershon (MD of Wexas), trusts me to get on with the job and doesn't micromanage me. She allows me to test out new ideas without fear of failure and once told me that it's easier to ask for forgiveness than permission – perhaps a risky thing to tell someone you manage! And I must give a huge shout-out to my previous manager, Sarah Strang. She took a punt by bringing me into the business despite me having no travel marketing experience (save for my dodgy travel blog). I'm indebted to her for showing such faith – she also took the risk of promoting me to digital manager after just three months of me being in the business after the old manager left that position, rather than bringing in someone with more experience. She was the most empathetic person I've worked for and was exceptionally supportive to everyone who needed it. 
Who are your top 3 rockstars in Digital?
Hmm! That's tough. I've never described anyone as a 'rockstar' before, other than Mick Jagger, Johnny Rotten and Keith Moon…
#1 I'd say the founder of Monzo Tom Blomfield, who stands out amongst a crowd of start-up leaders that don't always have the strongest moral compass regarding welfare (think about Uber's 'partners', Deliveroo's 'riders et al). Monzo have put transparency and community at the heart of everything they do, and have made it very easy for people to set up accounts, to prevent themselves from spending too much on alcohol, tobacco, gambling and other sensitive issues – who'd have thought a bank would make it difficult to spend your money? It's everything a bank should be.
#2 While I just disparaged Deliveroo, I do like Frank. Frank is their algorithm that takes into account a huge number of variables such as road conditions, individual rider speed, time of day, live customer orders being made in the vicinity and even the preparation time of each individual dish in an order. It then sends the right delivery driver to the right restaurant at the right time to minimise the time drivers wait around, minimise the time food is waiting in the restaurant and minimise the time the customer spends waiting for their food. In busy cities, this incredibly complex algorithm shaves precious minutes off each order. It's machine-learning capability means it's continually refined. It seems a very long time ago when you were used to calling up a takeaway when your food was over an hour late and just being told your food will 'be there soon' when the reality is nobody has any idea where it is (or they don't want to tell you it's not even been made yet).
#3 Finally, a colleague from a previous job: Gareth Jenkins. He was a real innovator in recruitment marketing – a competitive industry that was miles behind from a technology perspective. He introduced registration-free personalisation of websites based on browsing behaviour, autocomplete job search bars, location-based customisation of jobs and reworked entire CRM integrations to create a seamless experience. It massively increased conversion rate and created a chasmic gap between the clients we ran the digital marketing for and competitors, and I've tried to take the same approach to radical innovation wherever it might work in the travel sector.
How did you start your career?
After I graduated, I went on a gap year across Asia and Europe for a year, and started a travel blog. It got my foot in the door with a small publishing house before I moved to a digital marketing agency. I was ostensibly a content writer but, in reality, spent most of my time getting involved with every other department as I learnt about branding, account management, web design, development, conversion rate optimisation, pitching new business, social media, PPC, video editing and just about everything else. I was pretty hands-on which helped me progress quickly, although I hadn't sated that love for travel. An opportunity arose to join Wexas as a content writer, but I was no longer solely focused on writing and so I stayed put. Fortunately, Wexas were willing to widen my remit and I joined a few months later. Shortly after joining, the online marketing manager left and I took his place – I definitely thrown into the deep end on that one! As I learnt how to manage Dev and SysOps, I realised there was a lot of digital catch-up to do in many other areas, but I only tasked myself with a couple at a time to keep things achievable. Since then, I've become the company's head of digital and have really enjoyed everything it's brought. Whether it's launching a new brand just three months after conception, or achieving double and triple-digit organic growth since bringing SEO in house, the marketing team I'm lucky to work with have enjoyed some fantastic achievements. I'm proud to work alongside them and joining here was definitely the best career move I could have taken.
What one technology are you most excited about this year and why?
I'm really excited by machine-learning and its potential ability to cut through cognitive bias. There does need to be some recognition of what it can and can't do for each company before it really takes off – I think there seems to be some sort of idea that it's just a case of feeding lots of (unclean) data into a magic algorithm and it'll spit out silver bullets. Data integrity, model performance/accuracy, correct application… I think the boring bits need to be understood first before it can really be unleashed. Although I'm also really excited about the Internet of Things, and marketing automation, and self-driving transport, and and and…
What burning question would you like to ask other industry experts?
How are you using machine learning in the tour operator industry?
What's your view of Influencer Marketing?
I can't stand it. But there's no denying it works when combining certain sectors, demographics and products. Its rise has led to self-proclaimed influencers and some poorly thought out sub-definitions. Take 'micro-influencers' for example – it's always seems to be based on an arbitrary number of followers, but surely the weight of influence is more important than the follower size? If a micro-influencer has a major influence on 300 high net worth followers, are they not a major influencer? There doesn't seem to be much room for nuance. Then there's the whole murky issue of ads-which-aren't-ads and the moral issues this creates, particularly when targeting young and/or insecure people… the kind of people who should be better protected from commercial influence dressed up as an innocent, 'real' and aspirational Instagram account. I've never been one for celebrity culture and the concept of influencers seems to be an extension of it into 'normal' people's lives. But then again maybe I'm just getting old and grumpy!
With special thanks to: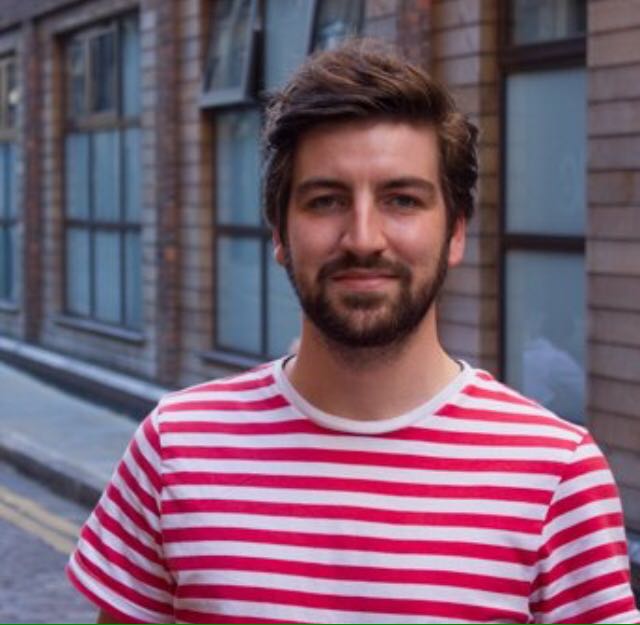 Ronan Gay
Head of Digital, Wexas