Meet the Creators: Pets
If you're a Pets marketer leading influencer marketing for your brand, you're in the right place! We've designed this intimate event to connect you with a range of leading Creators and Influencers to address your brand's specific needs. Check out the event information below for key takeaways and more details.
Join us for a one-hour event, where you hear directly from the creators and influencers. Learn best practices and get face time with leading social media trendsetters. The event starts at 3pm ET.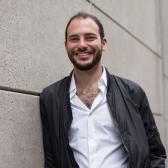 Adam and Masterclassing CEO, James Cameron, will host the Meet the Creator series to facilitate learning, knowledge exchange and ideation between senior marketers and a roster of creators and influencers from TikTok, Instagram, YouTube, Pinterest and Facebook. There will be the opportunity to meet creators and influencers, learn about the latest platform trends and get the answers to your most pressing creator and influencer related questions!
Past Attendees








Event Information
This is not a conference, but rather an opportunity to talk directly with leading Creators and Influencers on TikTok, Instagram, YouTube, Pinterest and Facebook.
If you're working on a current campaign, planning for the future or in need of different angle on your current influencer marketing strategy, what better way than the chance to talk directly with the people who live, breathe, create and build communities on social platforms – the Creators and Influencers themselves.
New trends are emerging all the time and that's what makes this space super exciting. There's explosive growth on certain platforms, emerging formats that can boost engagement levels as well as being a great place to launch test campaigns, and new performance marketing techniques that supercharge your conversion rates.
Join us to:
Improve your influencer marketing strategies with the help of established creators

Discuss emerging platforms and how to best leverage them

Discover how other leading brands are making the most of their social campaigns

Network with other senior marketers who are also focussed on influencer marketing
Show agenda
Check In & Welcome
Join Zoom meeting

Introduction to the Session

Opening Comments from #paid

Brand x Creator Speed-Dates

Recap and Closing Remarks

With thanks to our experts

Interested in becoming one of our experts?