Digital
No Wrong Answers: Künstliche Intelligenz im Search Marketing Masterclass
Während dieses einstündigen Webinars werden unsere Partner von Yext erklären, wie Marken künstliche Intelligenz im Search Marketing einsetzen, um das Vertrauen der Kunden durch akkurates Sucherlebnis bei der Site-Search aufzubauen und zu erhalten - und somit sicherzustellen, dass keine falschen Antworten geliefert werden.
During this one-hour webinar, No Wrong Answers: Artificial Intelligence in Search Marketing, our partners from Yext will discuss how brands can utilise artificial intelligence in search marketing to build and preserve customers' trust through accurate user experiences in their own site searches...and ensure there are no wrong answers.
Join us for this one-hour webinar and Q&A session that is intended for marketers from throughout Germany. Starting at 9am CEST.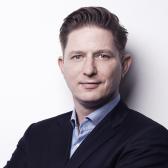 Keynote Speaker
Regional Vice President, Enterprise Sales
Profile
Thomas Seidel ist seit über 20 Jahren im Softwarebereich tätig. Er bringt seine Expertise im Bereich Online-Marketing bei Yext ein, um Unternehmen bei der Entwicklung von Strategien und Taktiken zur Steigerung der Sichtbarkeit entlang der Customer Journey im gesamten digitalen Eco-System zu unterstützen. As Regional Vice President bei Yext verantwortet er den Enterprise Vertrieb in der Region.
Thomas Seidel has been working in the software industry for more than 20 years now. At Yext, he applies his expertise in online marketing to help brands develop strategies and tactics to increase their visibility along the customer journey in the digital eco-system. As Regional Vice President at Yext, he's responsible for enterprise sales in the region.
Past Attendees


Event Information
Die Online-Suche unterliegt einem ständigen Wandel und Google möchte Suchenden Antworten liefern - doch falls diese Antworten nicht von Ihrer Marke kommen, wird sie jemand anders liefern. Speziell in Zeiten wie diesen wird noch deutlicher, wie sehr das Vertrauen in eine Marke davon abhängt, ob diese ihre Kunden zeitnah und nahtlos mit den benötigten Informationen versorgen kann. Thomas Seidel - RVP bei Yext - erzählt Ihnen, wie der Knowledge Graph, das Gehirn von Google, die Funktionsweise der Online-Suche verändert hat und wie Sie eine solche User Experience auch bei der Site-Search auf Ihrer eigenen Website implementieren und was Marken tun müssen, um das Vertrauen ihrer Kunden zu behalten.
Online search is undergoing a paradigm shift and Google wants to deliver answers to searchers—but if those answers aren't coming from your brand, someone else will give them. Especially in times like these, it becomes increasingly obvious how much the trust in a brand depends on whether they can provide their customers with information in a timely and effective manner. Thomas Seidel, RVP at Yext, will tell you how the Knowledge Graph—which is effectively Google's brain—changed the operation principles of online search, how you can implement a user experience like that in your own site search, and what brands need to do in order to keep their customers' trust.
Show agenda
Check In & Welcome
Join Zoom webinar

Expert Presentation
No Wrong Answers: Künstliche Intelligenz im Search Marketing - Thomas Seidel, Regional Vice President, Yext



With thanks to our experts

Interested in becoming one of our experts?