Digital
Personalisation at Scale Masterclass
Every day, more and different types of data are being created and captured. Analysing trends in data makes personalisation possible, but how do you sift through the data and utilise data to personalise effectively, while respecting data privacy. This webinar will focus on how to get personalisation right by highlighting 10 proven audiences and use cases that convert.
Join us and customer data experts, Segment for this one-hour webinar starting at 3pm in London, 4pm in Western Europe.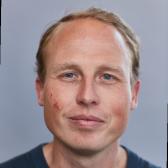 Past Attendees




Event Information
Matching your target audience with a compelling offer and contextually-relevant messaging is the secret to successful personalisation. However, to reach that audience, efficiently and effectively utilising your data is key. This webinar will take a deep dive into how to leverage your data to personalise user experience to increase top of funnel volume, improve conversion rates, and accelerate funnel velocity. And how to do it all at scale.
Show agenda




With thanks to our experts

Interested in becoming one of our experts?