Digital
Personalisation for Today's Omnichannel Consumer Workshop
Whilst most marketers believe personalisation is key to customer engagement, they are not seeing the results they expect. Personalisation is critical to your marketing strategy and "Hi $FNAME" in an email or SMS does not hit the mark anymore. Consumer behaviour has evolved and their journey is no longer linear. Bouncing from one device to another across multiple channels, your consumers expect brands to communicate with them as ONE person. Join us as we discuss how you can personalise the journey for your always online, always conscious consumer and look at considerations for customer engagement that scales.
Join us for this 45 minute workshop that is intended for senior B2C marketers in London and across the UK. The session will begin at 9:00am GMT.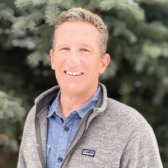 Keynote Speaker
Senior Director - Product Marketing
Profile
Bruce is Senior Director of Product Marketing at Cheetah Digital. He focuses on the go-to-market strategies for solutions within the Cheetah Digital Customer Engagement Suite, as well as creating and delivering thought leadership at industry events. Before joining Cheetah Digital, Bruce worked at Adobe for over five years as a Group Product Marketing Manager supporting the Adobe Experience Cloud. Bruce lives in Bozeman, MT (USA) with his wife and three children.
Past Attendees




Event Information
The 'Hi $FNAME" doesn't work. Personalization for Today's Omnichannel Consumer' Workshop will show marketing leaders ways to engage and interact with customers and adapt to changing shopping behaviours.
The 45-minute session will consist of a presentation from our digital partner, Cheetah Digital followed by an intimate and interactive discussion with the speakers and your peers.
From this session, you'll take away:
• How to connect with consumers and different ways to engage and interact with customers
• How brands are personalising their customer journey
• Considerations for customer engagement that scales
Show agenda
Check In & Welcome
Join Zoom Workshop


Hi $FNAME" Doesn't Work. Personalization for Today's Omnichannel Consumer
Bruce Swann - Cheetah Digital



With thanks to our experts

Interested in becoming one of our experts?