Programmatic for Publishers Masterclass
Hear from thought leaders, connect with senior marketers, and tackle your biggest challenges at our In-Person Programmatic for Publishers Masterclass. With snappy expert presentations and intimate break-out rooms, this Masterclass is the perfect forum for you to discover the latest Programmatic tech, strategies, and solutions.
LONDON - Royal Society of Chemistry, Burlington House
Created for an audience of senior marketing professionals from London and surrounding areas. Breakfast will be served from 8:30am BST and presentations will start at 9:00am.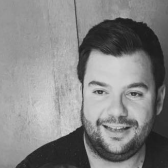 Group Digital & Innovation Director
With over 15 years in product, operations, data and digital strategy, Terry Hornsby is a highly experienced Digital and Innovation Director with a long history of delivering revenue and product growth.
As Director of Digital Solution at Reach, Terry oversees seven digital departments across Programmatic and Direct, ranging from product and yield optimisation to audience and data trading.
Past Attendees




How it Works
Our ethos is simple. We want you to be an active participant. That's why we've developed a format designed to optimise interaction and engagement.
We start our Programmatic for Publishers Masterclass with a series of 10 minute expert presentations before moving on to our expert-led roundtable discussions. Each roundtable lasts 20 minutes. When the time's up, the expert at your table will move on and you'll be joined by a brand new speaker.
These intimate 20 minute sessions are the perfect forum for you to ask questions and find solutions to your Programmatic challenges.
And if you already know what you'd like to discuss, just let us know. Our registration form gives you the chance to suggest core topics and help us shape the agenda. Click the button to register now.
Show agenda
Registration & Networking


Expert Presentation- ADYOULIKE

Expert Presentation- Adomik


Keynote Presentation
Terry Hornsby, Group Digital & Innovation Director, Reach


With thanks to our experts


Interested in becoming one of our experts?