Digital
Say Hello to the "Offline Cookie" Workshop
How do you close the gap between your offline and online stores? Wouldn't it be great if you could understand your customers behavior in-store, and join that up to their digital profile? For brands with an offline and online presence, now is the time to finally close that gap and understand how your customers sit in both realms. In this session, we will explore the power behind this critical insight, and give you some practical tactics that you can use to deploy your very own "offline cookie".
Join us for this 45 minute workshop that is intended for senior B2C marketers in London and across the UK. The session will begin at 10:15am GMT.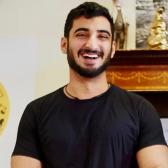 Profile
An essential member of Mapp Digital's UK Solutions Consultancy Team, Aria has years of experience helping some of the biggest brands in the UK pull their 1st party data together, and leverage it for powerful data-driven marketing and analytics.
Past Attendees




Event Information
The 'Say Hello to the Offline Cookie' Workshop will show marketing leaders how to bridge the gap between offline and online stores.
The 45-minute session will consist of a presentation from our digital partner, Mapp Digital, followed by an intimate and interactive discussion with the speakers and your peers.
From this session, you'll take away:
• How to understand how your customers sit in both realms of offline and online
• Tactics to deploy your own offline cookie
• How to join up digital profile and in-store behaviour
Show agenda
Check In & Welcome
Join Zoom meeting


Say Hello to the "Offline Cookie" – Closing the Gap Between your Offline and Online Stores!
Aria Rabet - Mapp Digital

With thanks to our experts
Interested in becoming one of our experts?